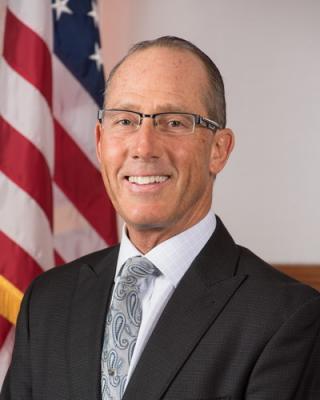 Batavia Council President Eugene Jankowski
Press Release:
BATAVIA, NY (08/22/2019) Students, faculty and staff at Genesee Community College are excited to be welcoming the Batavia City Council President Eugene Jankowski, Jr. to campus on Monday, September 16, 2019 at 6 p.m. to speak to the campus community as well as the general public on various topics related to the local issues and concerns. Mr. Jankowski was invited to speak by GCC's student Political Club, which is not affiliated with any specific political party.
"It is an honor to have Batavia Council President Eugene Jankowski coming to campus to share his perspective, knowledge and insights to our club as well as to the College and community in general," said Dennis Austin, a GCC student who is the president of the Political Club and a native of Chicago. "We hope he will inform the next generation of civic leaders and change makers about the issues facing Batavia today, and also any longer term plans for legislation or policies that will impact this community."
The student Political Club strives to create a safe environment for all students of every background to be able to openly share and discuss social, political and civic issues without negative recourse or divisiveness. Austin hopes the club will continue long after he has graduated, helping GCC become a premier location in upstate New York for open political discussion and thoughtful exchanges to help inspire new developments and also the social adjustments that promote forward movement.
Mr. Jankowski is a GCC alumnus, having received his associate degree in Police Science in 1977. After a short stint with the Genesee County Sheriff Department, he was hired by the City of Batavia Police graduating from the Niagara Falls Police Academy in 1979. During his 35-year tenure with the Batavia Police, he attended the FBI National Academy, an intensive and highly selective 11-week program held in Quantico, Virginia, to advance his knowledge in forensics, management, leadership and all facets of law enforcement. He is a professional firearms expert and continues to shoot competitively on a national level. In addition, Jankowksi has been the host of the Shot to the Heart reality television show that features couples involved in a variety of outdoor activities involving marksmanship, endurance and partnership.
He began his tenure on the Batavia Common Council in 2014 as an at-large member, and was elected by the Council to the role of president in 2018. He is very excited about the developments within the City of Batavia including the revitalization of downtown with new city apartments to attract millennials who seek state-of-the-art urban housing.
"I look forward to speaking with the College community and discussing some of the issues we are trying to address such as how to get GCC student-residents, who do not own cars, into the city so they can enjoy some of the benefits, such as the shops and restaurants," Jankowski said. "I want to leave plenty of time for a question-answer period. I like to hear what is on people's minds, listen to their concerns and interests and make as much of a connection as possible."
His talk on September 16 will occur in room T102 of the Conable Technology Building, and is free and open to the general public.
For more information, contact Marketing Communications Associate Director Donna Rae Sutherland at (585) 343-0055 ext. 6616, or via email: dsutherland@genesee.edu.
---
Reader's opinions
---