Evening News Briefing
Written by Dan Fischer on May 29, 2019
TeeSean Ayala is looking at spending the next 3 and a half to 15 years in state prison.
The 20 year old Ayala, once a standout on the BHS basketball court, pled guilty today to an incident last November on Washington Ave.
Prosecutors said Ayala pulled into the driveway of Genesee County Manager Jay Gsell's home to ditch a handgun while being pursued by police.
Ayala's plea settled several other charges including several pending burglary cases. Ayala will be sentenced August 1st.
State Police say they are still conducting an active investigation into a school bus fire in Wyoming County.
Early yesterday morning 17 students were evacuated from their school bus on Maxon Road when the driver noticed smoke coming from the engine compartment. No one was hurt. The bus later became engulfed in flames and as destroyed.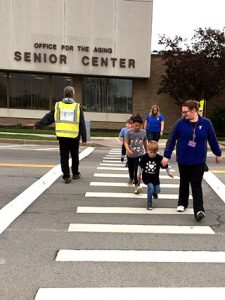 City officials are focusing attention today on crosswalk awareness.
Heavy foot traffic and some close calls at the Bank Street Crosswalk has prompted city hall to promote safety procedures for both pedestrians and motorists.
City Manager Dr. Martin Moore:
At two different times today city police, fire and other employees were out on Bank Street safety vests to draw attention to the crosswalk opposite the senior center.
The Batavia Concert Band returns this summer with their 94 season of concerts in Centennial Park.
The concerts begin Wednesday evening, June 26th at 7 and continue every Wednesday until August 7th.
The concerts are free. In case of rain, the concert is moved to the GCC's Stuart Steiner Theatre.
WBTA is proud to be back this year as the Concert Band's official media sponsor.
---
Reader's opinions
---