A 345 million dollar, 3,400 acre solar farm is coming to the Town of Byron. The New York State Board on Electric Generation Siting and the Environment granted approval for Excelsior Energy Center, LLC to build and operate a 280-megawatt solar farm with 20 MWs of battery storage available, in the Town of Byron. This will generate enough to power 74,000 homes. The creation of new jobs, long-term revenue and economic development to both the town of Byron and Genesee County are anticipated.
Our local health department reports the number of confirmed Covid cases in Genesee and Orleans counties doubled in the past week. As of yesterday, Orleans had 54 new confirmed cases with 35 lab-based tests and 19 at-home tests. Genesee has 62 confirmed cases with 41 from labs and 21 at-home tests. The 54 cases in Orleans this week compares to 25 in each of the previous two weeks. In Genesee, the 62 cases compares to 33 the previous week and 23 the week before that. The federal CDC continues to rank our two counties as low for Covid community spread.
Overdraft fees have had harmful effects on millions of consumers nationwide. In some instances, consumers can be charged as much as $35 for a purchase of $5 or less. New York Attorney General Letitia James is leading a multi-state coalition of attorneys general to call on the CEOs of JPMorgan Chase, Bank of America, U.S. Bank, and Wells Fargo to eliminate all overdraft fees on consumer bank accounts. In a letter to each financial institution, Attorney General James urged each bank to eliminate overdraft fees by this summer to create a fairer and more inclusive consumer financial system. Numerous studies have shown that overdraft fees have disproportionately affected vulnerable families and communities of color by unnecessarily saddling them with additional debts that they cannot afford. The consequences are devastating to consumers' financial health and, in the worst-case scenarios, result in individuals losing access to banking services.
Anyone who has Spectrum for television services can expect an increase in rates due to what the company is referring to as "the growing cost of programming." For new customers who have a promotional price for their TV, Internet or Voice plan, the new regular plan price will not take effect until the end of the promotional period. A spokesperson for Charter Communications, Spectrum's parent company, released the following statement: "TV programmers continue to raise fees annually to carry their content, driving higher costs across the entire industry. As a direct result of the growing cost of programming from the TV networks we carry, we are passing through these increased fees to viewers." According to Spectrum, here is what you can expect:
Broadcast TV Surcharge from $17.99 to $21.00/month.
Spectrum TV Select from $76.99 to $79.99/month.
Spectrum TV Receivers from $8.99 to $9.99/month.
For new customers who are paying a promotional price for their Spectrum TV, Internet or Voice plan, the regular plan price does not take effect until the end of the promotional period.
The Buffalo Bills have signed one of their best players to a contract extension that will keep him with the team for years to come. According to NFL-dot-com, wide receiver Stefon Diggs has agreed to a new four-year, 96-million-dollar deal which includes 70-million-dollars in guaranteed money. The 28-year-old Diggs has been a member of the Bills since 2020 when he was acquired in a trade with the Minnesota Vikings. This past season he caught 103 passes for 1225 yards and 10 touchdowns. The hope is that he would retire a Bill.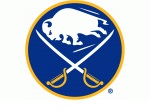 The Buffalo Sabres will be kicking off their four-game road trip tonight in search of their second straight win. The Sabres will be taking on the Carolina Hurricanes at PNC Arena in Raleigh, North Carolina. The Sabres are coming off of a 4-2 win over the Hurricanes in Buffalo on Tuesday night. Face-off for this evening's contest is set for 7:30 p.m.
Following weeks of controversy surrounding his speech, SUNY Brockport students finally had the chance to hear from convicted cop killer Jalil Muntaqim. He was originally scheduled to talk on campus last night, but due to security concerns, the speech happened virtually over Zoom. During his address, Muntaqim, who was formerly known as Anthony Bottom, discussed his involvement with the Black Panther Party and Black Liberation Army but never talked about murdering two New York City police officers decades ago. Instead, Muntaqim claimed he was put behind bars for fighting white supremacy.
Nearly one week after the original deadline, there still isn't an agreement in place on a new state budget. Lawmakers continued their discussions on a variety of issues yesterday, and the New York Post is reporting that they may end up adding four billion dollars to the 216 billion dollar proposal laid out by Governor Hochul earlier this year. Most of the delay in getting a deal done has been connected to debate over criminal justice reforms and other things such as additional spending for childcare, temporarily suspending a state tax on gasoline and how much taxpayer money will go towards a new stadium for the Buffalo Bills. The budget was supposed to be passed by April 1st and has been late for three years in a row.
Officials at the University of Rochester have announced that a COVID-19 booster shot mandate that's been in effect for students, staff and faculty has been put on hold. The school is making the policy change after New York State announced it wouldn't enforce the booster requirement for health care workers. However, the university is still urging people who are able to get their booster to receive one. Everyone who is on campus must be fully vaccinated against the illness unless they have an exemption.
Governor Hochul has announced that a $62.4 million grant will be used to support and strengthen country-level emergency communications utilized by local first responders. This grant is through the 2022 Statewide Interoperable Communications Targeted Grant Program. Individual counties can apply for funding to improve infrastructure, address communications deficiencies, implement national communication channels, and enhance regional connectivity between counties and systems. This will give first responders the ability to share information and data in real-time during an emergency. Apply for funding soon; the application deadline is May 11.
---