44-year-old Tyrone Thigpen of Summit Street is accused of pulling out a rifle in front of a woman and her two children during an argument. The incident occurred on Batavia-Elba Townline road; the arrest followed a report of a dispute that turned violent. He is charged with felony aggravated family offense, two counts of endangering the welfare of a child, fourth degree criminal possession of a weapon and second-degree menacing. He was arraigned in Town Court and committed to Genesee County Jail without bail.
For the 2022-23 budget year, the Batavia City Council decided to add a little more in for themselves. They hadn't had a raise in 9 years. So, effective April 1st the new annual salary for a city council member is 5,000 dollars. That's a 43 percent from the 3,500 they were earning. City Council President will get 7,000, which is the same percentage up from the 4,900 it was previously. The council stressed during their meeting that this will not raise any taxes and the tax rate remains the same with or without the pay raise. The total increase for the budget will be $14,100.
A former member of the Buffalo Bills is in trouble with the law after being arrested in Lockport. According to the Niagara County Sheriff's Office, 34-year-old Alex Carrington was pulled over on South Transit Road yesterday after deputies say he was speeding and driving his vehicle without a headlight. Deputies say Carrington appeared to be intoxicated and asked him to get out of the vehicle but he refused. A taser was later used to help get him into custody. A search of his vehicle led to the discovery of a gun and two loaded magazines. Carrington is facing several charges including DWI and criminal possession of a weapon.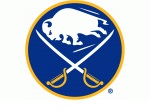 The Buffalo Sabres will be finishing up their four-game home stand this evening against one of the best teams in the National Hockey League. The Sabres are hosting the Carolina Hurricanes at KeyBank Center. Buffalo is coming off of a 5-3 loss to the Florida Panthers on Sunday that snapped the team's streak of scoring points in eight straight games. Face-off for tonight's contest is scheduled for 7:00.
Rochester Mayor Malik Evans has announced that he's tested positive for COVID-19. Evans says right now that he's not experiencing any symptoms of the illness. He'll continue working from home and follow the proper health and safety protocols. He's also urging state residents to take the necessary steps to minimize their own exposure to COVID-19.
Another day has come and gone without an agreement in place on a brand-new state budget. One thing lawmakers were able to accomplish yesterday was passing a stopgap budget measure known as an extender to temporarily fund the government. That means thousands of state workers who were at risk of having their paychecks delayed will receive their money this week. Among the issues that still need to be resolved before a budget deal can be reached, include possible changes to the state's bail reform laws, allowing restaurants to provide alcoholic beverages as part of to-go orders, and the temporary suspension of a state tax on gasoline. Lawmakers are hopeful a budget will be approved by the end of this week.
According to a State Comptroller's Audit of the Albion Central School District they have been asking for too much in tax revenue. It turns out, they have 17 million dollars from 2017-2021 that was apparently not needed. Albion asked for 24 million. The comptroller's office found that they overestimated their budget and did not properly use their retirement contribution reserve nor could the district explain how the finance committee was involved in the budgeting process. They met last night; it was the district's first board meeting since the audit. The school board voted to pass a corrective action plan that will be submitted to the comptroller's office. The board did not discuss details of the plan. As for what happens with that 17 million in excess property taxes, it's unclear at this time; no one from the district would comment at the board meeting Monday night.
The City Yard Waste Station on Law Street in Batavia is opening next Monday for City residents. It will be open 12-6 Monday through Saturday through November when the hours shift to 11-5. City residents may bring yard waste material; which is grass, leaves and tree limbs to the Law Street Yard Waste Station. There is no spring curbside pickup of these materials. Stumps, rocks, fill, and building materials are not accepted.
---