U.S. Marshals are still searching for a missing 11-month-old child named Iris Chidester, and her fugitive mother, 35-year-old Adrienne Grace Marean. Marean is wanted by the Bridgeport Police Department in West Virginia for allegedly violating a Family Court Order. She was last seen in the Western Pennsylvania, Dunkirk and Fredonia areas and could possibly be in Webster near Rochester. Marshals say she could be elsewhere in Western NY, as well. Marean is believed to be driving a gray Toyota Prius with New York license plate JJR1907. She is a white female, approximately 5 feet 7 inches tall and weighs about 165 pounds. She has brown hair and brown eyes. The child has brown hair and brown eyes. Officials are urging the public to relay any information or sightings of Marean or the missing child to the U.S. Marshals Service at 1 (304) 623- 0486 or contact 911.
Le Roy Police have arrested 22-year-old Marco Hernandez of Le Roy, charging him with rape in the first degree, and first degree criminal sexual act, both class B felonies, following an investigation of an incident in Le Roy from July 2021. Hernandez was arraigned in Le Roy Town Court and was remanded to the Genesee County Jail on $5,000 bail.
Even though the number of COVID-19 cases is rising statewide, Governor Hochul says she has no plans to shut the state down to try and prevent further spread of the illness. The governor made the promise during an interview yesterday. She stated she is going to focus on protecting both New Yorkers and the economy. Last week, the state health department issued a warning about two omicron sub-variants that have been connected to the recent increase in infections.
Transmission rates for COVID-19 are classified as "low" in the GLOW region even though the number of new COVID-19 cases rose again over the past week in Genesee and Orleans counties. But Wyoming County reported no new cases — a rarity over the past two years — while 12 new cases were reported in Livingston County. During the measured period, Genesee County reported nearly 64.8% of county residents have received at least one vaccine dose as of last Friday and there were 119 new cases. According to the CDC, the case rate per 100,000 people is 104.75 and new COVID-19 cases regionally out of 100,000 is 8.9. This transmission rate is characterized as low.
Several inmate-on-inmate fights over a two-day period resulted in 13 officers getting injured; occurring while staff was attempting to stop fights at the Orleans Correctional Facility last week. One inmate attacked and kicked an officer in the head causing a two-inch laceration, concussion and fracture above the left eye that required treatment at an outside hospital. On the first day, inmates began to fight in a classroom and ignored orders from staff to stop fighting. Eventually all complied, but not before causing several injuries to staff; the following day, six officers were hurt in two separate incidents at the facility. The inmate that inflicted the more serious injuries was transferred to Attica Correctional Facility. Each of the inmates involved face disciplinary charges.
Today, a marine salvage company and Navy architect will be at the site of the USS The Sullivans as crews work towards preventing additional damage to the ship. Last week, the ship started taking on thousands of gallons of water due to a breach in the hull and the boat started to submerge. Officials say the vessel is currently stable and they've put an absorbent ribbon around the ship to try and keep pollutants like diesel fuel and oil from contaminating nearby bodies of water. There's no word on how much the repairs and cleanup are going to cost.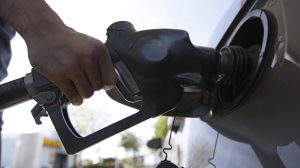 Western New York drivers are seeing lower prices at the pump when it comes time to fill up their vehicles. According to Triple A this morning, the average cost for a gallon of regular gas is now $4.19. That's down 5 cents from last week and is 22 cents cheaper than this time one month ago. The state average is also $4.19 a gallon while nationally it's $4.08. In Batavia, the average price per gallon is $4.23, up 1 cent from yesterday, but down 4 cents from last week at this time and 13 cents from a month ago.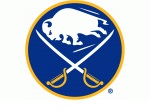 The Buffalo Sabres have picked up their second straight win following a road victory in the City of Brotherly Love. Victor Olofsson and Tage Thompson had two goals each while Anders Bjork also scored as the Sabres beat the Philadelphia Flyers yesterday by a final score of 5-3 at Wells Fargo Center. Sabres goalie Dustin Tokarski stopped 32 of the 35 shots he faced during the game. Up next for the Sabres is a road game against the New Jersey Devils on Thursday night.
It's Dyngus Day, and a parade to celebrate Buffalo's Polish-American community is taking place in the city this afternoon. The parade is scheduled to step off at five p-m and head west on Broadway from Memorial Drive to Fillmore Avenue. Restaurants around the area will also be serving up popular Polish foods today such as pierogis and cabbage rolls.
In just a few hours, one lucky person could end up winning one of the biggest lottery prizes that's been up for grabs this year. There was no winner in Saturday's Powerball drawing, meaning this evening's jackpot will be at least $348,000,000. As always, the cost of a ticket to play the popular game is just $2.00 and tonight's drawing will be streamed online. Please play responsibly.
2 people have been charged with unlawfully owning an alligator. An Amherst man called the Department of Environmental Conservation, asking for help finding a new home for the 3 and a half-foot alligator he said he had rescued from a bad home and was looking to place it in a good home. This turned out not to be true; he was actually trying to sell it but was unsuccessful in finding a new owner. He finally admitted to buying it from another man in Dunkirk. Both the man who claimed he rescued the gator and the person who originally sold it to him were arrested and charged with unlawfully possessing the reptile. Additional charges may be pending. The gator was turned over to a licensed handler. There are 15 reptiles that are illegal to have as pets and for breeding in New York State. If you are caught breeding or owning any of the illegal reptiles, you could be facing a $500 fine for the first offense and $1,000 for any following offenses.
The Town of Alexander Republican Committee is seeking candidates interested in the following positions that have been vacated due to resignations:
· Town Council (fill vacancy)
· Republican Committee Member, District #1
Those interested please contact Barbara Eddy, (585) 507-9930, no later than next Monday, April 25.
---