In Batavia and around New York state, gaming providers say they're making an effort to address the issue of gambling addiction. A discussion group at Batavia Downs yesterday focused on just that – responsible gaming. The New York State Gaming Commission Executive Director Robert Williams, presented signs featuring the industry's first-ever Quick Response (QR) Code to connect problem gamblers with trained counselors where they live. Once scanned, the QR Code automatically links users to the Council on Problem Gambling's website (www.nyproblemgamblinghelp.org), which then provides access to a network of Regional Problem Gambling Resource centers supported by the state. Office of Addiction Services and Supports (OASAS). Any promotional mailings for games of chance will encourage people to play responsibly. There is also a phone number to call for free, confidential assistance with both substance abuse and problem gambling: The HOPEline number is 1-877-8467369.
The Genesee County Economic Development Center (GCEDC) Board of Directors has accepted an initial resolution for La Fermière's proposed $25 million project to construct a 50,000 square foot yogurt manufacturing facility in the Genesee Valley Agri-Business Park. The proposed project adds to Batavia's Dairy Hub of the Northeast, which supports over 900 direct jobs, over $500 million of capital investment, and over 1 million square feet of dairy processing facilities. La Fermière has pledged to create up to 68 jobs over the first 3 years of operations in Genesee County. Founded in France, the company has been active in US markets since 2018.
Nearly 80 percent of voters approved the requested tax levy for the 2022-23 Richmond Memorial Library budget. A tax levy increase of nearly $22,000 ($21,865) — the first such increase in three years — fell under the allowable tax cap at a 1.6 percent increase. Yesterday, voters approved the proposition for the Batavia Board of Education to increase the annual appropriation from $1,359,604 to $1,381,469 to benefit the library. Rebecca McGee, who ran unopposed, was elected to a second term on the board of trustees. The school budget vote will be from 7 a.m. to 9 p.m. on Tuesday, May 17 at one of two sites, depending on what side of the city you reside. For more information, go to: bataviacsd.org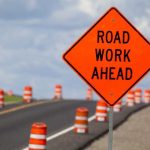 A traffic alert to remind you of…Traffic delays will be experienced next week from Monday through Thursday, from 7am until 6pm…Workers will be resurfacing Walnut Street (Rt 98), Law Street, and Chestnut Street (from the City Line to the Traffic Circle to Jackson Street). While work is being performed in this area, the roadway will be reduced to a single lane for all through traffic. Local traffic will be permitted to and from their property but residents should plan accordingly for delays. All residents/businesses within the work area are asked not to park on the roadway during the operation. This is weather dependent work; if work is postponed it shall progress the next workday. Please contact the Bureau of Maintenance at 585-345-6400 Option 1 if there are any questions.
Congressman Chris Jacobs (NY-27) introduced legislation aimed at blocking the development of industrial scale wind farms in the Great Lakes. Jacobs' legislation would deny the ability for developers to receive federal tax credits to build offshore wind farms in the Great Lakes. Due to the massive capital needed for these projects, without federal tax credits, developing these projects would prove difficult. He noted that the Great Lakes are a regional economic resource and also provides fresh drinking water to millions of people. This legislation is in direct conflict with Governor Hochul's budget allocation of $500 million for offshore turbine development.
Governor Hochul is anticipating women will come from out of state to get abortion care should the Supreme Court overturn Roe v. Wade. Hochul says the state will need federal help financially if the state is a safe harbor place for abortions. Hochul added that abortion is on the ballot and believes this issue will energize the Democratic base for the upcoming midterm elections in November. New York requires insurance companies to cover abortions.
Efforts to prevent the USS The Sullivans from sinking appear to be working and hopes are increasing that the historic vessel can be saved. Officials say crews have spent time plugging dozens of holes and removing hundreds of thousands of gallons of water that spilled into the vessel following a massive hull breach last month. The repairs are temporary and permanent fixes will be needed in the future. The Naval Park, where the boat is located, is planning to be back open again for Memorial Day. But, guests will not be allowed inside the Sullivans.
People are already gathering at Highland Park in Rochester for the start of the 2022 Lilac Festival. The free event will goes until 8:30 this evening, and is open from 10:30am to 8:30pm tomorrow and also Sunday. It'll feature food, vendors, art, live music and of course a close-up look at the city's lilac gardens. The festival is also taking place this year from May 12th through the 15th, and May 19th through the 22nd. More information can be found online a rochesterevents.com.
The Kentucky Derby is tomorrow, and a jockey from Ontario County is going to be riding in the iconic event. Reylu Gutierrez of Victor will be onboard Barber Road and it'll be only his second time competing in a Triple Crown race. Gutierrez began his career at Finger Lakes Gaming and Racetrack and has won 441 races since 2017. Post time for the 148th Kentucky Derby is set for 6:57pm tomorrow.
Students who attend Elmwood Franklin School in Buffalo won't be spending any time in their classrooms today. The school will remain closed due to a growing number of COVID-19 cases. Head of School Doctor Ryan Kimmet says over two dozen teachers and staff members are either isolating due to coronavirus, out sick with symptoms or in Washington, DC on a class trip. Kimmet says as a result, the school has a staffing shortage that can't safely be covered. There will be no distance learning offered today so everyone who is sick can focus on their recovery.
---