A heat advisory has been issued for this afternoon in the GLOW region. The advisory is in effect until 6:00pm, according to the National Weather Service in Buffalo. Heat index values in the mid-to-upper 90s are expected. Hot temperatures and high humidity may cause heat illnesses to occur. People are advised to drink plenty of fluids, stay in an air-conditioned room, stay out of the sun, and check up on relatives and neighbors. Watch pets, small children and the elderly for signs of heat exhaustion. Young children and pets should never be left unattended in vehicles under any circumstances. And if you work or spend time outside, take extra precautions…When possible reschedule strenuous activities to early morning or evening. Know the signs and symptoms of heat exhaustion and heat stroke. Wear lightweight and loose fitting clothing when possible. To reduce risk during outdoor work, the Occupational Safety and Health Administration recommends scheduling frequent rest breaks in shaded or air-conditioned environments. Anyone overcome by heat should be moved to a cool and shaded location. Call 911 in the event of heat stroke. The advisory also includes Niagara, Monroe, Ontario and Wayne counties.
A Monroe County grand jury has indicted the owner of a local martial arts studio on sexual abuse and child endangerment charges. According to prosecutors, 50-year-old Jae Lim of Master Lim's Taekwondo in Brockport allegedly touched a 12-year-old in a sexual manner. Right now, investigators believe that this was an isolated incident. Lim is in the Monroe County Jail without bail and a judge has also issued an order of protection for the victim.
A traffic alert for you…delays will occur during the second phase of paving work on Columbia, Seneca and Miller Avenues. The work is scheduled for this Friday from 7:00am to 3:00pm. Stretches of each avenue will be closed to all through traffic during times of roadwork. Local traffic will be permitted to and from their property but should plan accordingly for delays and there is no parking on the street when work is underway. The project is weather dependent. If work is postponed it shall progress the next workday. Call the Bureau of Maintenance at (585) 345-6400 Option 1 for more information.
According to Triple A this morning, the average national price of regular gas has slipped to under $5.00 per gallon; it's the first time this closely watched number has decreased in nine weeks. Experts say it's an indication that prices will be slightly lower before the July 4th holiday. The U.S. Energy Information Administration tells us that pump prices are declining in part because of a reduction in demand for fuel, as more drivers change daily routines and prioritize budgets for recreational travel. In Batavia, the average price per gallon is $4.88; the same as it was yesterday, but down 3 cents from a week ago.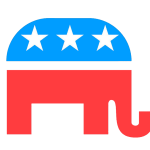 With just days until the June 28th primary, four Republican candidates in the race for New York governor have held their third and final debate. Andrew Giuliani, Long Island Congressman Lee Zeldin, businessman Harry Wilson, and former Westchester County Executive Rob Astorino all gathered on stage in Rochester last night. There were a variety of topics discussed including crime, immigration, abortion and gun control. The candidates also criticized Governor Hochul, who is the frontrunner to be the Democratic Party's nominee in November.
A new report says a 300-million-dollar Amazon regional distribution center in the Town of Niagara could be just weeks away from receiving its final approvals. According to Buffalo Business First, the planning board has already signed off on the facility, which will be located on Lockport Road near Niagara Falls International Airport. Now, the town board is going to begin an environmental review before the project advances to the zoning board. If the necessary approvals are in place soon, construction could start this fall.
A popular concert series that's been entertaining people across Western New York for years is going to be kicking off tonight. Tonawandas Gateway Harbor Concerts will happen each Wednesday through the end of August at Gateway Harbor Park. Among the musicians who are set to perform in the coming weeks are Chicago Authority, A-List, and the Dave Constantino Band. Each show begins at 6:00pm and more information about each concert can found online.
The Muckdogs are number 1 in the league after their 5 to 0 win over the Niagara Power Monday night. Even with the Power getting 13 hits they could not score a run. The Muckdogs scored once in the second inning, three in the third, and one in the fifth. They are now 9 and 2, a half game ahead of the Utica Blue sox. They are home again tonight at 7 pm to face off against Watertown.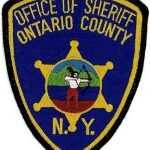 A pilot has been taken to the hospital following a single-engine plane crash in Canandaigua. The Ontario County Sheriff's Department says the aircraft went down in a field yesterday. The pilot ejected moments before impact and suffered non-life-threatening injuries. Both the FAA and sheriff's office are looking into what caused the crash.
---