A Batavia man is facing felony sex abuse charges. 38-year-old Jeffery Hall is accused of grabbing a 63-year-old delivery employee and forcing her hand to touch him. The incident occurred on May 24th at a Ross Street residence, close to midnight. Hall was arrested following police investigation and released on his own recognizance. He is to appear July 13 in City Court.
35-year-old Brandon Dodd of Highland Drive, Batavia now has felony and misdemeanor charges filed against him. Genesee County Sheriffs investigated a larceny complaint at Kohl's and found that Dodd had taken merchandise, which he brought to the Pawn King Shop and falsified a bill of sale attesting to the ownership of the stolen property. Dodd was issued an appearance ticket and is scheduled to appear to Town of Batavia Court early next month.
The investigation continues into what caused a house fire in Buffalo that killed a father and two of his daughters. Crews were called to the scene on Huntington Avenue yesterday and arrived to find heavy smoke and flames coming from the residence. The victims have been identified as 53-year-old Doctor Jonathan Daniels, 23-year-old Jensen Daniels and 27-year-old Jordan Daniels. The girls' mother, 53-year-old Janessa Givens-Daniels, was rushed to the hospital to be treated for smoke inhalation. Five firefighters were hurt while battling the blaze but none of their injuries are serious.
A Western New York resident has come up short in his bid to be named the best competitive hot dog eater in the world. Yesterday, Ronnie Hartman of Hamburg downed 25 hot dogs and buns in 10 minutes as part of the Nathan's Hot Dog eating contest at Coney Island in Brooklyn. Unfortunately, Hartman's total was far below winner Joey Chestnut's tally of 63. Hartman says he tried his best and is promising to come back even hungrier next year.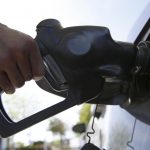 Triple A tells us that highway travel over the holiday weekend was the second busiest since 2000 and many campgrounds and RV parks were booked to capacity. This morning, Western New York drivers are seeing lower prices at the pump when it comes time to fill up their vehicles. The average cost for a gallon of regular fuel in our region is now $4.91. That's down four cents from last week, is 14 cents less than a month ago, and is a $1.76 more than this time last year. The state average is currently $4.88 a gallon while nationally it's $4.80. In Batavia, the average price per gallon is $4.79; down 2 cents from yesterday and 8 cents from a week ago. The average price for diesel is $6.26 a gallon, the same as it was a week ago.
A Rochester man has been arrested in connection with a shots fired incident that happened in Gates. Officials say 26-year-old Carey Bradley was trying to shoot a man on Fox Run Sunday night. That man was later found with a gunshot wound to the foot but he refused to provide details of the incident to police. Bradley was taken into custody following a traffic stop in Rochester and police say at the time of his arrest, he had a loaded gun with him that appears to have been stolen.
The Muckdogs lost to Geneva in the tenth inning last night, the final score was 5-4. They have an afternoon game today at Niagara, and then travel back home tomorrow for $1.00 hotdog weenie night at Dwyer Stadium. Game time is 7:00pm.
The American Red Cross is urging people to roll up their sleeves and donate blood during the summer months. The agency says donations typically decline during this time of the year which limits the amount of blood that's available to help people in an emergency. Everyone who donates through July 10th is going to receive a Red Cross recycled cotton tote bag while supplies last. The next local blood drive is this Friday, July 8th from 9am to 3pm, at the Social Services Building, 5130 East Main Street.
Lottery players will be lining up today to purchase their tickets for the biggest Mega Millions jackpot since January. The amount of money up for grabs in this evening's drawing is $370,000,000. The cost of a ticket to play is $2.00. The drawing will be streamed live online. Please play responsibly.
---