A Pike man who repeatedly raped a child was sentenced Thursday in Wyoming County Court to a 10-year state prison term. 21-year-old William Spaulding will also be on 20 years of post-release supervision and have to register as a sex offender. Spaulding was indicted in March and charged with two counts of predatory sexual assault against a child, a class A1 felony with a maximum punishment of 25 years to life. The indictment came after a Wyoming County sheriff's investigation revealed that Spalding repeatedly raped a child under 13 for several months in 2021. The charges carry a maximum term of a life in prison but in June Spalding pleaded guilty to first-degree rape and first-degree course of sexual conduct against a child. Those charges are punishable by up to 25 years but the plea deal called for a sentence of no more than 10 years.
20-year-old Christopher McClinic, Jr. of Batavia has pleaded guilty to four counts of third-degree burglary and will be sentenced in November. McClinic and 21-year-old Antwan Odom, also of Batavia, were arrested in March after an investigation revealed they had burglarized four houses in Covington in February. Both were charged with four counts of second-degree burglary. Odom was indicted and his case remains pending.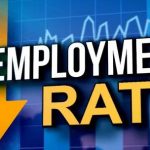 According to a state report, at 2.7%, Wyoming County had the lowest unemployment rate in the GLOW region, as of June 30. Genesee County's unemployment rate was also low at 2.8 percent, with an estimated 900 people unemployed. That marked a 1.6 percent decrease compared to June 2021, when the rate was 4.4 percent with 1,300 people unemployed. Bronx County in the New York City area had the state's highest unemployment rate at 8.4 percent.
The Genesee County Sheriffs Office tells us that reports of a massive brawl of up to 200 people at Six Flags Darien Lake were greatly exaggerated. While there were a few fights in the parking lot Sunday evening, it took no more than 45 minutes to clear out everyone involved and the Pitbull concert proceeded without any issue. Sheriffs from surrounding counties were called in for backup, which was noted to be typical under the circumstances. There were no injuries or major arrests.
The Muckdogs shutout the Utica Blue Sox for the Perfect Game Collegiate Baseball League (PGCBL) West Division championship last night at Dwyer; the final score was 6-0. That means, the Muckdogs have advanced to the championship round of a three-game series and are on the road to Amsterdam for the first game tonight. They're back at Dwyer tomorrow for a 4:30 start and if necessary, game 3 will start at 7:30.
State Attorney General Letitia James is urging New Yorkers who have been deceived by cryptocurrency platforms to report their concerns to her office. James says that some high-profile crypto businesses have frozen customer withdrawals, filed for bankruptcy, or announced mass layoffs while investors have been left in financial ruin. The AG is also calling on employees of crypto companies who believe they've witnessed misconduct to file a whistleblower complaint. Complaints can be submitted anonymously by using a form that's posted on the Office of the Attorney General's website.
The New York State Department of Motor Vehicles says a civil service exam for people who are interested in working for the agency is now available online. Applicants for Motor Vehicle Representative positions have until 11:59pm on Wednesday, August 31st to take the test. Anyone who wants to be considered for a Motor Vehicle Representative job must meet the minimum qualifications, which include having a high school diploma or a high school equivalency diploma and a year of customer service experience or 30 semester credit hours of college level courses. The starting annual salary for these positions is more than $37,000.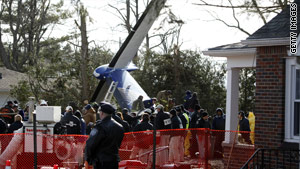 Family members of the people who were killed when Continental Flight 3407 crashed in Clarence Center over a decade ago have been honored in Washington, DC. Yesterday, the FAA dedicated a plaque to those relatives for their hard work to prevent another airline tragedy from happening. Following the February 12th, 2009 tragedy, family members of the victims pushed for things such as the creation of a pilot records database and also additional crewmember training. Those efforts led to legislation being passed in Congress and signed by former President Barack Obama.
The Genesee County Economic Development Center (GCEDC) Board of Directors will consider at their next meeting on Thursday, final approval for a $3.72 million financial investment by Ivy Village Corporation. The project would create 20 units of market-rate senior housing in the village of Le Roy. The company proposes to build the residential units in three phases with each phase calling for the construction of 10 duplex residences. The development is located on 16 acres off Lake Street with easy access to village amenities and is a twenty-minute drive to downtown Rochester. Ivy Village Corporation has requested approximately $805,000 in mortgage, property and sales tax incentives.
---