Joshua Graham, a graduate of Pembroke Junior-Senior High School, has been appointed to the position of fire chief for the City of Batavia. Graham holds a Bachelor's Degree in Fire and Emergency Management from Purdue Global University, an Associate's Degree in Fire Science, and an Associate's Degree in Strategic Operation Management from the Community College of the Air Force. He has also completed numerous trainings and certifications related to fire safety, management, and leadership. He is currently serving as Captain in the Fire Department with the Department of Defense at the Niagara Falls Air Reserve Station. Graham will start in his new position at the end of this month.
31-year-old Paul Barth, Jr. of Pembroke has been jailed after repeated violations of an order of protection. Wyoming County sheriff's deputies said Barth has a long history of violating such orders, and was first charged after an investigation that began early last month. He was arraigned in Wyoming County Court and committed to jail with bail set at $25,000.
42-year-old Daniel Henning of Batavia is charged with criminal possession of stolen property, while on Veteran's Memorial Drive. He was arraigned in Town of Batavia Court and released on his own recognizance. ALSO: 39-year-old Jamie Lee Broadbent of Batavia is charged with petit larceny. He is accused of entering an unsecured storage room and a vacant room at a local hotel and stealing items belonging to the hotel. Broadbent was released on an appearance ticket.
21-year-old Delonta Curry of Batavia is charged with criminal possession of a weapon on school grounds. He is accused of possessing a weapon on Washington Avenue. Curry was arrested on a warrant, arraigned in City Court and ordered held on bail.
A social worker has testified in the trial of former Northwood Elementary School principal Kirk Ashton that she raised red flags about his behavior with students. In one instance, Jaime Kelsey testified she walked into his office and saw him with his arm around a young boy's waist. She says she also witnessed Ashton rubbing students' shoulders and heads in the school's main office. Investigators claim he sexually abused more than 20 students while he worked at the school, which is located in Hilton. Testimony in the trial continued today.
Congressman Chris Jacobs is asking the New York State Department of Education to release 2021 and 2022 standardized test data for kids in grades 3-8. Typically, these results are sent out in August; however, Jacobs believes it's possible the state is keeping the information private because of the COVID school closures having a detrimental effect on student's learning. Representative Claudia Tenney supports Jacobs and believes Governor Hochul is withholding the data, suggesting that the school shutdown decisions, along with other COVID mandates the governor ordered, were not supported by science.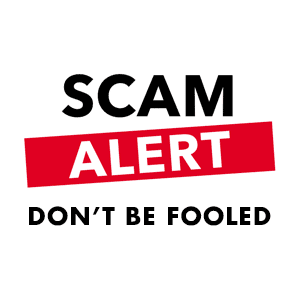 The US Department of Education is warning of scammers who are calling on people and claiming to be able to secure debt relief for a fee. They usually ask for your social security number or FSA ID or say they can help you refinance your loan. Federal Student Loan Service agents will never call or email you asking for your private information and you do not need to pay anyone for the student debt relief.
One Buffalo Bills player is opening up about his scary medical diagnosis. Back in 2014, at the age of 23, offensive guard David Quessenberry was diagnosed with non-Hodgkin's T-cell lymphoma, and spent three years on and off the field battling the disease. He says he knew something wasn't right almost immediately; the symptoms began with a cough, feeling run down, and almost passing out at practice. Quessenberry pursued medical assessment immediately; and believes had he not gotten the early diagnosis and treatment, his outcome from the disease may have been quite different. The Bills are gearing up to play their annual Crucial Catch game, which focuses on early cancer detection.
---