Afternoon News Update
Written by Doug Thompson on October 10, 2022
Some new information has been made available today. Police say that the person who stabbed at least three people during a fight at Poler's Pub in Medina early yesterday morning has yet to be found and is likely injured. The victims did not appear to have life-threatening injuries but ambulance crews took the three to the hospital, with one taken to Erie County Medical Center. Police know that an argument started inside the bar but then moved outside where it became physical. However, creating challenges for the investigation, some of the people involved have been uncooperative with police and not willing to speak or go on record about the incident.
Two people have been arrested after an investigation into a fire at a roadside marijuana-selling stand in Akron. Genesee County Sheriffs tell us that 26-year-old Brandi Reuben is charged with multiple felonies, including third-degree arson. 26-year-old Garrett Porter is charged with conspiracy. The charges followed an investigation into a fire that was reported late in the evening of Sept. 29 at a roadside stand at 368 Martin Road, Akron. Both were released and are scheduled to appear November 15 in Town of Alabama Court.
29-year-old Rufus Johnson of Chili is charged with burglary and petit larceny, after allegedly stealing property from WalMart in Batavia. On a previous occasion, Johnson had been asked to leave the store. He is scheduled to appear in Town of Batavia Court on October 26th.
The rainy few weeks we've been having has helped in many ways. And now the state Department of Environmental Conservation has lifted its drought watch for much of upstate New York, including the four-county GLOW region. The 'watch' status is still in place for a few counties downstate, near Long Island.
ALDI has announced a recall of two products due to concerns that they may be contaminated with E.Coli bacteria. The grocery store chain says this recall involves Earth Grown Vegan Traditional Falafel and Garlic and Herb Falafel that is manufactured by Cuisine Innovations Unlimited, LLC. The products have already been removed from the shelves. Anyone who purchased them should not eat or serve them and can return them for a full refund.
The Buffalo Bills have picked up their second win in a row after crushing a longtime AFC rival in front of the hometown crowd. Bills quarterback Josh Allen got the scoring started early when he tossed a 98-yard-touchdown pass to Gabriel Davis as the Bills cruised to a 38 to three victory over the Pittsburgh Steelers at Highmark Stadium in Orchard Park yesterday. With the victory, Buffalo improved their record to 4 and 1. Up next for the Bills is a road contest against the Kansas City Chiefs this Sunday. Game time, 4:25.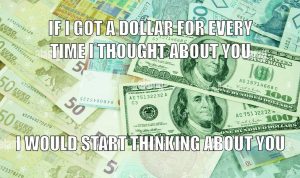 There hasn't been a Powerball jackpot winner since early August and after no one picked all the correct numbers for Saturday's drawing, the prize this evening will be at least $401,000,000. But, the odds of hitting the Powerball jackpot are one in over 292,000,000. The drawing will be streamed live online. Please play responsibly.
---