Evening News Brief
Written by Dan Fischer on November 17, 2021
The Town of Batavia is holding a public Hearing this evening into whether or not the town should opt out of allowing legal marijuana. The Town Board is on record as wanted to opt out. Tonight's hearing is set for 7:10 at the Batavia Town Hall. If a community opts out before December 31st, they would be able to opt in at some point in the future.
Batavia's City Republican Committee seeking persons interested in serving on City Council from Ward 6.
That post was held for almost 30 years by Rose Mary Christian. She recently resigned the seat when she moved out of the ward.
To be qualified for the post you must be a resident of the 6th Ward and be a member of the Republican party.
The GOP Committee says interested persons should submit a letter of interest at P.O. Box 260, Batavia.
The 20th Wonderland of Trees begins this Friday with an opening Gala at the Holland Land Office Museum.
The gala will feature basket raffles, music by the Genesee Symphony and hors d'oeuvres by D & R Depot. Tickets for this event are on sale at the museum. Tickets are $15 per person/ $10 for museum members and $5 for children under 12.
The Wonderland of Trees continues at the museum through December 17th.
Governor Kathy Hochul says health and safety protocols to prevent the spread of COVID-19 may return if infection numbers keep rising statewide. The governor did not reveal exactly what guidelines would be put in place or when they could go into effect. She's still urging people who haven't been vaccinated against the virus to get their shot and says those who have been immunized need to get a booster shot.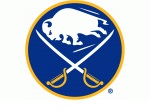 The Buffalo Sabres have picked up their second road win of the season thanks in large part to a great performance from their goaltender. Dustin Tokarski had a career high 45 saves as the Sabres defeated the Pittsburgh Penguins two-to-one. Up next for Buffalo is a home game tomorrow night against the Calgary Flames.
---