Midday News Brief
Written by Dan Fischer on January 27, 2021
Section Five athletics, the governing body of high school sports, says basketball, Hockey and wrestling can begin on Monday.
Their season must end by March 6th.
As for football, an actual start date has yet to be announced.
All of this is subject approval of the Genesee County Health Department.
The complete statement issued by Section Five late last night is can be seen HERE.
COVID-19 has claimed two more lives in Genesee County. Both were over age 65. The health department says one person resided at Genesee Senior Living and one the other resided at the Batavia VA Medical Center. In Orleans County, 23 new cases have been confirmed. Ten of the current positive individuals are hospitalized. Officials in Wyoming County report a slight spike, with 41 news cases confirmed.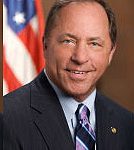 Batavia Assemblyman Steve Hawley and his colleagues in the Assembly Minority have written a letter to Gov. Cuomo demanding they do not use the budget process to legalize marijuana.
Hawley believes substantial matters of public policy such as the legalization of marijuana should not be advanced through the budgetary process, and should instead be debated and discussed as any other legislation would be.
The State Gaming Commission has approved a new app that'll make it easier for people to play some of their favorite lottery games. A company named "Jackpocket" developed a program allowing folks to buy scratch-off tickets and have them delivered right to their homes. Once the scratch-off version of the app goes live, players can buy bundles of tickets at a time. Money for those purchases will come from a deposit system set up by the company.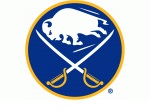 The Buffalo Sabres have won their second game in a row, thanks to a big contribution from their captain. Jack Eichel scored his first goal of the season as the Sabres beat the New York Rangers three-to-two at KeyBank Center last night. The Sabres will be back in action tomorrow night when they once again host the Rangers.
---