Midday News Brief
Written by Dan Fischer on October 1, 2021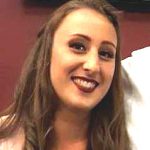 State Police say Nicole Granger has been located and she is in good health.
Troopers had issued an alert for the 30-year-old Batavia woman earlier today. She had been reported missing for 10 days.
In a brief statement troopers said Nicole was located with the help of the public.
After 35 years of service, Communications Coordinator Russell Lang is working his last shift today at the Genesee County Sheriff's Office. Lang began his career in 1986, as a Dispatcher and three years later , he was appointed Communications Coordinator and has held this position ever since. During his communications career, Lang earned several awards that include two Distinguished Service, three Meritorious Service for continuous excellence, and six Commendations.
PHOTO: Sheriff William Sheron (right) congratulates Russell Lang on 35 years of service to the Genesee County Sheriff's Office
Courtesy "The Batavian"
Batavia Downs has presented a check for $4,500 to the Make a wish foundation. The money was raised by renting chairs during the Rockin the Downs Summer Concert Series.
Make a Wish foundation workers volunteered at the rental booth this summer.
Assemblyman Steve Hawley is kicking off a series of visits to local small businesses to commemorate National Women's Small Business Month. Hawley has started with a visit to Gilliana's Diner in on Jackson Street. Hawley says he will be visiting other women-owned small businesses in the district throughout October.
Gilliana's Diner is a restaurant owned by Jill Antinore which opened at the start of the COVID-19 pandemic.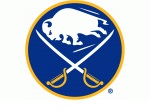 The Buffalo Sabres lost 6 to 2 after an early lead to the Detroit Red Wings Thursday night. The Sabres will be back home tonight at 7 when they take on the Pittsburgh Penguins.
The Buffalo Bills will have the support of their home crowd this weekend as they look to win their third game in a row. The defending AFC East champions are hosting the Houston Texans at Highmark Stadium in Orchard Park. The Bills are two-and-one this season after back-to-back victories over the Miami Dolphins and Washington Football Team where Buffalo outscored both of those opponents by a total of 57 points while giving up just 21. Kickoff for Sunday's contest is set for 1p.m.
---