Midday News Brief
Written by Dan Fischer on November 4, 2021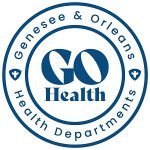 The Genesee County Health Department has begun administering COVID booster shots.
The vaccine is available every Wednesday. The clinic started yesterday and appointments are being scheduled for next week.
The clinic is at the health department offices at county building two on West Main Street. Pzizer, Moderna and Johnson and Johnson doses are available.
You can schedule an appointment and read the eligibility criteria, on the Health Department website.
Genesee Community College announces their fundraiser "Encore" will be held December 4th. The annual event will be held in the Richard Call arena.
A ticket includes dinner, beverages and music by Nik and the Nice Guys and it supports the GCC's scholarship program. The school awarded 120-thosuand dollars in scholarships last year.
Tickets start at $100. They are available at gccfoundation.org.
A Buffalo Bills fan is being investigated by the state Department of Health after saying she used a fake COVID-19 vaccination card to enter Highmark Stadium.
In a message posted on Twitter, Kimberly Ray claimed that stadium staff never looked at her card before the Bills played the Dolphins on Sunday.
In the past, Erie County Executive Mark Poloncarz has threatened to prosecute fans who use a fake vaccination card but there have been no issues this season.
The Buffalo Sabres have lost back-to-back games and they'll try and end their western road trip on a winning note tonight. The Sabres will be taking on the Seattle Kraken at Climate Pledge Arena in the first-ever meeting between the two franchises. Face-off on the left coast is set for 10 o'clock tonight.
---