Midday News Brief
Written by Dan Fischer on November 5, 2021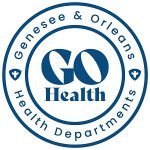 Pfizer COVID vaccinations are ready for Genesee County Kids.
The health department is scheduling 5-to-11-year-olds to receive the Pfizer vaccine beginning this Wednesday.
Public Health Educator Nola Goodrich-Krese appeared on WBTA's Main and Center program this morning. She says only the Pfizer vaccine is currently available for children
Pfizer vaccines for kids will be available from 4:30 to 6:30 at County Building Two. They will be available in Orleans County beginning Tuesday.
You can make an appointment and read all the information at the health departments website, GOhealthn.org.
Sand, American Girl Dolls, and the board game Risk will join the National Toy Hall of Fame's collection at The Strong National Museum of Play in Rochester.
They were chosen from a field of 12 finalists.
The hall of fame was created in 1998 to recognize toys that have shaped play, been popular, and have had a lasting impact.
Several weeks after it began, it looks like a tentative agreement has been reached to end the strike at Mercy Hospital in Buffalo. Catholic Health and the union representing hospital employees announced they've finished hammering out a four-year contract. The rank and file must now vote.
The Kraken scuttled the Sabres 5 to 2 on Thursday night. The Kraken outshot Buffalo 38 to 21. The Sabres next game is 7pm at Keybank Arena facing the Detroit Redwings.
The Buffalo Bills will be visiting the Sunshine State this weekend to take on one of the worst teams in the National Football League. The Bills are going to battle the Jacksonville Jaguars in Jacksonville. The Bills have a five-and-two record this season and are currently in first place atop the AFC East
High School Football, Section 5 Semi-finals tonight:
Class B Wayne at Batavia, 7pm Vandetta Stadium WBTA Broadcast at 6:50pm
Class D Avon v Alexander, 7pm Avon HS
Class D   OAE v Cal-mum 7pm
Tomorrow:
Class C Haverling v LeRoy, 12 Noon at LeRoy WBTA Broadcast at 11:50am
---