Governor Hochul's office has announced that SUNY will stop withholding transcripts from students who owe money to the college. Each year, about 50 percent of SUNY students graduate from college debt-free. However, other students graduate with an outstanding balance of about $3,500, on average, and as of 2020 about 19,000 students still owed their SUNY campus. With this change, those who are in debt to the college may receive their transcript, thereby enabling them to re-enroll in a campus, transfer credits, complete their degree, and obtain jobs that could help pay down their unpaid balance.
Wyoming County Sheriffs report that 30-year-old Anthony Taylor, a level-two sex offender, is back in jail pursuant to his failure to report a change of address. The charge is a Class D felony and punishable by up to 7 years in prison, due to his previous conviction on similar charges.
City Council has set a date for a public hearing on next year's city budget. The hearing is tentatively set for February 28 in the council chambers at city hall. The proposed budget – which is now being reviewed by council – would decrease the city property tax rate by 78-cents per thousand.
State Attorney General Letitia James says an Appellate Division judge has granted a motion filed by her office to keep the state's mask mandate in place for now. On Monday, a State Supreme Court judge in Nassau County ruled that the mandate was unconstitutional, saying Governor Hochul and State Health Commissioner Doctor Mary Bassett didn't have the authority to impose it without approval from the State Legislature. The mandate was issued last month in an attempt to slow down the spread of COVID-19. In a statement, Governor Hochul thanked the Attorney General for her defense of the health and safety of New Yorkers. Another court hearing on the mandate is set for Friday.
The New York Department of State is warning of scammers trying to steal your personal information with fake At home COVID testing kit offers. They say that scammers may send fake text messages or emails offering test kits in exchange for personal information such as social security numbers, credit or bank card information, or health insurance info. Consumers should also be aware that the ONLY website for the free at-home test kits is www.covidtests.gov. It is always best to never click on any links from people you don't know, hang up on robocallers, ignore offers for at home tests, and don't answer any email asking for personal information.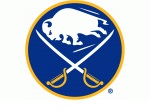 The latest road trip for the Buffalo Sabres has gotten off to a tough start following a loss at the hands of a division rival. No Sabres were able to score a goal last night as Buffalo fell to the Ottawa Senators five-to-nothing at Canadian Tire Centre. Sabres goaltender Aaron Dell was only able to stop 42 of the 47 shots he faced in the contest. Up next for Buffalo is another road game against the Arizona Coyotes on Saturday night.
Batavia City Council President Gene Jankowski wants to start a conversation, about farm animals living in the city, noting that he's received a couple of complaints from city residents about their neighbor's goats. He says they are concerned about noise and the natural by-products goats can leave behind. In addition to goats, Jankowski will also focus on geese, ducks and roosters. He has asked City Manager Rachel Tabelski to look into the city's options – if any – to deal with farm animals.
Congressman Chris Jacobs is calling for full funding of the Save our Seas Act 2.0. He noted the Great Lakes regional treasures that provide clean drinking water, boost the economy, communities, agriculture and recreation. Jacobs points out that every year, 10,000 metric tons of plastic enter the Great Lakes, roughly 2,500 into Lake Erie and 1,400 into Lake Ontario. Because this pollution eventually breaks down into microplastics, it harms everything from drinking water to the aquatic life in the Lakes.
Weather forecasters in New England are keeping a close watch on a major storm expected to take shape along the Eastern Seaboard this weekend. At this time, it does not appear to reach us in WNY. However, New England states are most likely to bear the brunt of the storm, with parts of the Eastern Carolinas and major cities in the mid-Atlantic also at the very, experiencing some of the effects.
For the third day in a row, there have been fewer than one-thousand new coronavirus cases reported in Monroe County. The Department of Public Health announced 967 additional cases yesterday and said that total included 601 new positive at-home tests and 366 laboratory-confirmed cases. The county is now averaging one-thousand 90 cases per day over the past week. There are currently 741 Finger Lakes residents hospitalized for treatment of COVID-19 with 113 of them in intensive care.
For the second week in a row, the number of Erie County residents who have tested positive for COVID-19 has declined. County Executive Mark Poloncarz said yesterday that there were 8431 cases reported during the week ending January 22nd, a 47-percent drop from the week before. Poloncarz says even though the positivity rate is falling, people still need to protect themselves and others from getting sick. Since the pandemic started, nearly 202,000 residents have contracted the coronavirus and more than 2,500 of them later died.
The start of the Erie County Fair is still a few months away, but officials have already announced the return of a very popular promotion. After not being offered for the last two years due to the COVID-19 crisis, 12-day passes for the fair will go on sale again February 8th. The passes will cost $45 and can only be purchased online, but there's a limit of four passes per household. The 2022 Erie County Fair will run from August 10th through the 21st at the fairgrounds in Hamburg
More than two months after they closed, the doors of Mercy Ambulatory Care Center emergency department in Orchard Park will reopen this weekend. Catholic Health says the facility will start treating patients again beginning at 7 a.m. Sunday. The department was shut down back in November as part of a plan to restore more services to Mercy Hospital following a strike that lasted several weeks. Catholic Health also announced that cardiac and pulmonary rehabilitation services will resume on Monday at the care center.
---