Midday News Brief
Written by Dan Fischer on March 11, 2021
Batavia City Fire Fighters answer an alarm for a grass fire that quickly spread to a home.
It happened just after 1:30 yesterday afternoon. Crews responded to a grass fire encroaching a home at 30 Vine Street.
The fire was declared under control in 12 minutes.
Damage was contained to the outside of the home with minor smoke and water damage. The adjacent house at 32 Vine sustained minor heat damage to the siding. There were no injuries, the cause was labeled accidental.
More information has been revealed about the latest sexual harassment claim made against Governor Cuomo. According to the Albany Times Union, the sixth woman to come forward saying the governor acted inappropriately towards her says he groped her in a sexually aggressive manner. The alleged incident happened last year while she was at the governor's mansion to help him with a phone problem. In a statement, the governor called the details of the woman's allegations gut-wrenching but said he didn't do anything wrong.
Genesee County reports 18 new cases of COVID-19. Four of the current positive individuals are hospitalized. 11 of the new positive individuals are inmates at the Buffalo Federal Detention Center.
Orleans County has confirmed six new cases and Wyoming County reports four new cases.
From the police blotter this afternoon:
27 year old William Nichols of Holley arrested by State Police following a fracas in the Town of Batavia.
Nichols was charged early yesterday morning with felony assault with intent to cause injury with a weapon.
19 year old Thomas Hofmeier of West Seneca man has been collared by Corfu Police for burglary and grand larceny.
Authorities said Hofmeier offenses occurred back in early June.
He was arraigned I n Corfu village court, then released on his own recognizance.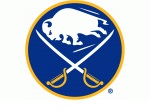 In just over one week, fans of the Buffalo Sabres will be able to watch their team in-person and tickets for that game go on sale today. The Sabres are set to take on the Boston Bruins March 20th at KeyBank Center, the first time people have been in the stands this season. Season ticket holders are going to get first choice of seats with the general public having their opportunity tomorrow. Attendance will be limited and all fans will have to test negative for COVID-19 before being allowed inside the arena
---