Midday News Brief
Written by Dan Fischer on April 14, 2021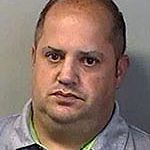 Former Funeral Director Michael Tomaszewski appeared before a judge and admitted he bilked Batavia area families out of more than a half-million dollars.
He pleaded guilty to several felony counts that he miss used funeral pre-payments funds that should have been deposited in trust accounts.
Prosecutors say over 200 local families were impacted by the scam.
Most recently, Tomaszewski was charged with keeping a body in his West Main Street funeral home for two years.
Tomaszewski struck a plea deal and could get up to seven years in prison when he is sentenced July 13th.
Genesee County reports 19 new cases of COVID-19. Six of the current positive individuals are hospitalized. One of the new positive individuals in an inmate at the Genesee County Jail. Orleans County reports 14 new cases. Wyoming County confirms just four additional cases.
Governor Cuomo says the state will start using Johnson and Johnson's COVID-19 vaccine again once the federal government lifts a pause on its use.
There are concerns surrounding the one-dose shot after a few people who received it had issues with blood clots. The governor says there's enough Moderna and Pfizer vaccine available at state-run clinics to make sure everyone who has already signed up for an appointment can still get their shot.
The pause on the Johnson and Johnson vaccine is expected to last a few days.
High school football later today on WBTA.
The Oakfield-Alabama-Elba Aggies host York-Pavilion this evening.
Our John Vazquez and Jim Ernst call the action life from Oakfield. Kick-off is 6pm.
---