If you signed up and were selected for an apartment in Ellicott Station there is bad news. Letters and emails have been sent telling those who were getting ready to move to Ellicott Station that the apartments were not going to be finished for the foreseeable future and residents should look elsewhere for housing. Since Savarino Construction Company declared bankruptcy and ceased all operations the site sits unfinished. Developers have expressed interest, but the city doesn't own the property and has no say in how things move forward. For those looking for an apartment with similar income qualifications of Ellicott Station, Genesee County has a website with subsidized housing. Here's a direct link:
https://www.co.genesee.ny.us/departments/office_for_the_aging/housing_-_subsidized.php
40-year-old Anita Miller of Jamestown has been indicted on multiple counts of stealing gift cards and cash from the mail, charges that also include delaying the mail by a postal employee. In one instance, she's accused of removing a Tops gift card from an envelope, resealing the envelope and placing it back into a delivery tray a few days later. Miller faces a maximum penalty of five years in prison and a $250,000 fine.
Gas prices are decreasing ever so slightly at the pump. According to Triple A today, the average price for a gallon of regular in Batavia is $3.84. That's down 3 cents from a month ago and 8 cents from a year ago today. The state average is higher with 3.92 and the national average price is 3.88. Experts are saying that the price of gas will dip as we head into fall and fewer people are taking road trips.
Jury selection is scheduled to begin today in the trial of a man accused of killing a Rochester police officer. Prosecutors say Kelvin Vickers murdered Anthony Mazurkiewicz last year. Officer Sino Seng, who was Mazurkiewicz's partner, was also hit by gunfire but survived. Both officers were in an unmarked vehicle at the time of the shooting. The trial is expected to last up to five weeks.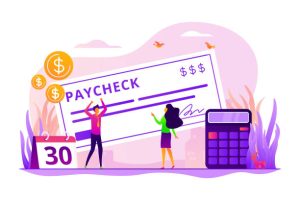 A brand-new law is now in effect in New York requiring businesses with four or more workers to disclose compensation ranges. That information must be posted in all advertisements for job, transfer, and promotion opportunities. Those ranges need to include the minimum and maximum annual salary or hourly compensation. Employers also must make it clear if a position is commission-based. Supporters say this measure will help people make informed decisions about their careers.
A new report shows the number of tobacco-related cancers has dropped in the Empire State. According to the State Health Department, the cancers most closely related to tobacco use, laryngeal, lung, and esophageal have declined. However oral cancer went up by over one percent during the time period between 2016 and 2020 among people who live outside New York City. Youth cigarette smoking rates have decreased to an all-time low of slightly above 2%.
Josh Allen bounced back in a big way against the Raiders. After 4 turnovers against the Jets he committed no turnovers while going 31-37 through the air for 274 yards and three touchdowns. The final score, Buffalo 38, Raiders 10. While Allen and the offense were great Sunday, it really was a team effort. The defense came up big, as well, holding the Raiders to just 10 points and keeping Josh Jacobs to negative two rushing yards. On offense, James Cook had his first 100-yard rushing game. The Bills travel to Washington, DC to take on the Commanders this Sunday, with another 1:00 game time.
ELSEWHERE…
A Minnesota couple that were born on the same day in the same hospital in Coon Rapids has now gotten married. Joshua and Elizabeth Colbert tied the knot in Cambridge last week. The couple has only been dating for about six months, but discovered several unusual similarities when discussing their backgrounds. In addition to sharing a birthday, they also went to the same Christian school in Blaine during kindergarten. After deciding to get married, they invited their kindergarten teacher to the wedding ceremony. The couple shouldn't have any trouble remembering their anniversary since they got married on September 13th, which is their shared birthday.
The 'Halloween' house is for sale. The house Jamie Lee Curtis' character, Laurie Strode, called home in the movie franchise is on sale for about $1.8 million. The house that Michael Myers terrorized in the movies is set in the fictional town of Haddonfield, Illinois. But, in reality, it's in South Pasadena in Los Angeles County. The 1978 'Halloween' film was filmed at the house rather than a sound stage.
Today is Monday, September 18th, the 261st day of the year.
September 18 in history…
…In 1793, President George Washington lays the foundation for the U.S. Capitol.
…In 1927, the Columbia Phonograph Broadcasting Company debuted with a network of 16 radio stations. The company later became known as CBS.
…In 1964, "The Addams Family" debuted on ABC.
…In 1965, "I Dream of Jeannie" debuted on NBC. Larry Hagman and Barbara Eden starred in the popular sitcom.
…In 1975, the FBI captured newspaper heiress Patty Hearst in San Francisco, 19 months after Hearst was kidnapped by the Symbionese Liberation Army.
…In 1983, the rock group, Kiss, appeared without their trademark makeup for the first time during a performance on MTV.
…In 1985, David Letterman read "The Top Ten List" for the first time on "Late Night with David Letterman." The list was titled "Things That Almost Rhyme With Peas."
…In 2009, the CBS soap opera "The Guiding Light" aired its final episode after a 72-year run on radio and television.
…In 2017, Toys R Us filed for bankruptcy. Filing for Chapter 11 bankruptcy protection allowed the company to deal with nearly $5 billion in debt.
---