As reported by Tom Tharp this morning: The trial date has been set for the man who is accused of attacking author Salman Rushdie. The case against Hadi Matar is scheduled to be presented in court beginning January 8th, and Rushdie is expected to be a witness. He was preparing to give a lecture at the Chautauqua Institution last year when he was brutally assaulted with a weapon and suffered wounds to his neck, stomach, eye and chest. The trial is projected to take about two weeks.
According to Triple A this morning, the national average cost for a gallon of regular gas $3.49. The state average is 3.74. In Batavia, we're paying $3.75 per gallon; that's down 7 cents from a month ago but up a penny from a year ago today. Oil prices have stayed $80 a barrel despite lower demand because of global tensions from the war in Israel.
An investigation is still underway into what caused an explosion at a chemical facility in Rochester. Crews were called to the Arxada building on McKee Road yesterday and found that the blast contributed to significant damage inside. No chemicals leaked from the property, so the health of people living in nearby neighborhoods was not at risk. There were also no injuries reported due to the explosion.
The Buffalo Sabres have picked up a big win after shutting out one of the top teams in the National Hockey League on home ice. Tyson Jost, Casey Mittelstadt, JJ Peterka and Rasmus Dahlin all scored as the Sabres beat the Colorado Avalanche four to nothing at KeyBank Center yesterday. Buffalo goaltender Ukko-Pekka Luukkonen stopped all 23 shots he faced in the contest. Up next for the Sabres is a game against the Philadelphia Flyers Wednesday.
Halloween is tomorrow, and the state Division of Consumer Protection has put out some simple tips to make sure everyone has a safe time. It is recommended kids only go trick-or-treating with a trusted adult and to have route planned out before starting. Also, place reflective tape on costumes to make them easier to see in the dark. Finally, check all candy before eating it to make sure it's not contaminated.
ELSEWHERE…
Legendary magician David Copperfield is announcing his newest trick. During a weekend interview on Today, Copperfield revealed he has plans to make the moon disappear. He said it's taken 30 years of work to develop the illusion. Practice runs of the trick are apparently going well, and he claims "people have reported seeing strange things in the sky at night all around the country." Copperfield has previously made the Statue of Liberty appear to vanish, and has seemingly walked through the Great Wall of China.
The mother of a six-year-old Virginia boy who shot his teacher will have to wait to learn her fate. Deja Taylor was supposed to be sentenced today for child neglect, but the hearing was pushed back until December 15th. Prosecutors say her son climbed on a dresser, grabbed a gun from her purse and took it to Richneck Elementary in Virginia Beach the next morning, where he shot Abby Zwerner as she taught class. Taylor has pleaded guilty to having a firearm, marijuana possession and child neglect.
Today is Monday, October 30th, the 303rd day of the year.
October 30 in history…
…In 1938, Orson Welles' classic radio play "The War of the Worlds" aired on CBS. The live drama panicked some radio listeners who actually thought that the ploy's faked news reports about a Martian invasion was true.
…In 1945, the U.S. ended shoe rationing.
…In 1970, Jim Morrison of the Doors was sentenced in Miami to six months hard labor and a $500 fine for indecent exposure and profanity. The sentence was appealed, but Morrison was never brought to trial, as he moved to Paris, France where he would die on July 3rd, 1971.
…In 1973 John Lennon released the album "Mind Games." It was Lennon's first self-produced recording without help from Phil Spector.
…In 1974, Muhammad Ali defeated George Foreman in Kinshasa, Zaire, to regain the world heavyweight boxing championship. The fight was billed as "The Rumble in the Jungle."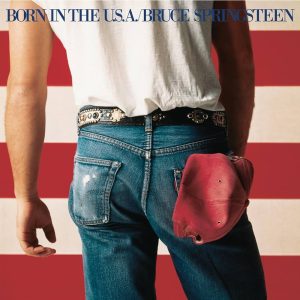 …In 1984 Bruce Springsteen released the single "Born In The U.S.A." The song was ranked 275th on Rolling Stone's list of "The 500 Greatest Songs of All Time."
---