UPDATE: Plane Crashes in Pembroke
Written by Dan Fischer on October 2, 2020
A single engine turbo prop aircraft has crashed into a swampy area in the Town of Pembroke.
The Socato TBM 700 is capable of carrying of six persons, including the pilot. It is unknown how many were on board the plane that crashed.
First responders say the aircraft has disintegrated.
A reliable source at the scene, who did not want to be identified, said there were no survivors.
The plane left Buffalo Airport shortly before Noon bound for Manchester, New Hampshire.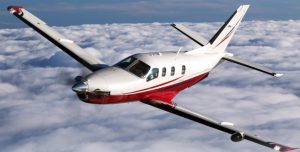 PHOTO: Socato Model TBM 700 aircraft
The location of the crash is near Boyce Road between Route 5 and Route 33.
Authorities have blocked traffic on Boyce Rd between 5 and 33.
The site is described as a swampy area…and difficult to reach.
This is a breaking story…We will report confirmed information when available.
---
Reader's opinions
---