Thanksgiving Day News Brief
Written by Dan Fischer on November 24, 2022
A 13-year-old Batavia girl – missing for nearly a week – has been located and she is safe.
Batavia Police tell WBTA that Jaylynn Alvord was last seen a week ago today and police had considered her a runaway.
In a statement issued late yesterday police said the girl had been located safely.
Police thanked the public for their help in locating the girl.
A one-vehicle crash on Law Street in the city caused a power outage affecting almost 300 customers of National Grid.
The crash was reported late yesterday afternoon. Police responded to find an SUV on its side and wrapped around a utility pole.
The driver had apparently fled the scene. Police used a K-9 and searched an area on Ganson Street but failed to locate the driver.
Devon Wright of Batavia will now spend the next 24 years in state prison. The 22-year-old wright had pleaded guilty in last November to a number of violent sex-related crimes, committed over the course of two years.
At one point during his legal case, while free pending the birth of his child, Wright fled, later located in Lockport, brought back here for sentencing.
In court Wright tried again to avoid sentencing by asking for a new lawyer. That was denied. His next stop is prison.
Devon Wright
The Buffalo Bills will be spending their Thanksgiving in the Motor City as they look to pick up their second win in a row. The Bills are taking on the Detroit Lions at Ford Field. Buffalo is coming off of a 31 to 23 victory over the Cleveland Browns on Sunday in a game that was also played in Detroit due to the snowstorm in Western New York. Kickoff for today's contest is set for 12-30 p-m.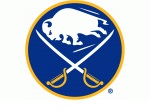 After snapping an eight-game losing streak, the Buffalo Sabres have now earned back-to-back victories.
The Sabres beat the Saint Louis Blues six-to-two at KeyBank Center last night. The Sabres have today off before another home game tomorrow night against the New Jersey Devils.
It is a Thanksgiving tradition in Batavia.
The Kiwanis Club is again holding its free Thanksgiving ice skate at the David McCarthy Memorial Ice Arena.
The skate, along with free ice skate rental and hot chocolate, runs from 9 to 11 this morning.
---