Wednesday News Brief
Written by Doug Thompson on September 6, 2023
The police are actively looking for a man who skipped out on his parole and there is a reward being offered. Crime stoppers have a reward of $2,500 for anyone who gives them information that leads to the arrest of Nathan Royse. Royse was convicted of burglary in the second degree and is on parole. Batavia Police put out a warrant for his arrest for absconding from parole as well as for criminal possession of a weapon in the third degree. He should be considered armed and dangerous. If you have information, please contact: Crime Stoppers WNY. Call: 716-867-6161 or submit an anonymous tip online.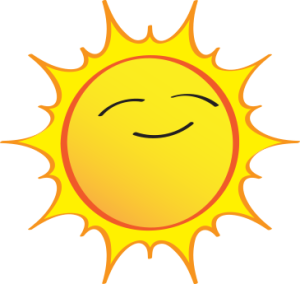 The sweltering weather continues with another day of Heat Advisory for Genesee, Livingston and Orleans Counties, and points east. Heat index values in the 90s are predicted through 7:00 this evening. The elderly and small children will be most at risk of heat related illnesses. The National Weather service reminds residents to drink plenty of fluids, stay in the shade or air conditioning if possible, and never leave pets or children unattended in a vehicle, even for just a short time.
School districts across the state are being offered tools to help prevent the spread of COVID-19 among students and staff. That's because New York State is making both masks and rapid COVID-19 tests available to them upon request. There has been a rise in coronavirus cases over the past few weeks and there is also concern over a new variant of the illness. Districts are also urged to follow CDC guidelines to keep everyone safe.
The elderly man suspected of killing his wife at their home in Penn Yan has passed away. Authorities believe 89-year-old Ronald Saylor strangled 89-year-old Jane Saylor with a bath towel. A home health aide found the couple at the residence. Ronald Saylor had dementia and was never charged in connection with the death of his spouse.
Beginning next week, a brand-new area code will be launching in the Western New York region. As of September 11th, folks who currently live in the 716 area code and request new mobile or landline service may be assigned a number in the 624 area code. The State Department of Public Service says this area code will provide more phone numbers to residents and serve the region for years to come. It's important to note that current phone numbers will not change
Cheektowaga police have identified the Buffalo man who was found dead in the Scajaquada Creek recently. They say the body of 62-year-old Gregory Smith was discovered last week in the area of Markus Drive. Just what caused Smith to pass away remains unknown, however, his death is being treated as suspicious.
Two people are in custody after a stolen vehicle was recovered in downtown Buffalo on Monday afternoon, according to Buffalo Police. Police said the vehicle was recovered around 4:00pm on Monday on the 190 Church Street exit off-ramp. Police and Erie County's Air One helicopter tracked the vehicle, which was stolen from Amherst, until the people inside jumped out. Police said they tried to flee on foot, but officers on the ground apprehended them a "short time later." Police SUVs were seen just below the 190.
Fans of the Buffalo Bills will soon have another food item they can add to their tailgate parties this season. Tops Friendly Markets is going to offer Dills Mafia Pickles at its stores later this month. The product is described as being gluten-free, all-natural, and vegan. Folks who are interested in purchasing the pickles can find them on store shelves September 15th.
ELSEWHERE…
The manhunt for an "extremely dangerous" killer is ramping up. Escaped Pennsylvania murderer Danelo Cavalcante has been on the run for days after he broke out of the Chester County Jail Thursday. The escape took place shortly after he'd been sentenced to life for murdering his ex-girlfriend in front of her children.
The top prize in Powerball that's up for grabs tonight is $461 million after no one correctly matched all six numbers Monday night. There has not been a Powerball jackpot won in the last several weeks. This evening's drawing will be streamed live at powerball.com. Please play responsibly.
COVID-19 infections are on the rise as the country heads into fall. Hospitalizations and deaths have been increasing and the virus is being detected more frequently in wastewater samples. It's hard to track exact numbers, as states are no longer required to report numbers to the CDC. The numbers we do have, however, show a 16% increase in infections in the week ending August 26th. MEANWHILE… You may not want to throw away your expired at-home COVID tests. The FDA is extending the expiration dates of many at-home COVID test products, just as the U.S. sees a new surge in cases. You can check the FDA website to see if the brand has an extended date. Public health officials say all viable at-home tests can recognize new strains of COVID. AND… A study by researchers at the Mayo Clinic suggests that COVID-19 vaccinations are beneficial to those who later suffer from long-term COVID symptoms. The study published earlier this summer in the Journal of Investigative Medicine followed nearly 500 patients seeking treatment for long COVID. About half of those patients were vaccinated before suffering from long COVID, and researchers found they were less likely to suffer from symptoms like weakness, dizziness and loss of taste or smell. Drug companies that make COVID-19 vaccines are expected to roll out new booster shots later this month.
Narcan will be available over the counter starting this week at major retailers like Walmart, CVS, Walgreens and Rite Aid. The nasal spray can be used to help people suffering from an opioid overdose and requires no training to use. A box contains two doses and sells for $45.
Researchers have found a new cause of Alzheimer's Disease and vascular dementia. A new study led by scientists at Oregon Health and Science University found that iron rich cells in the brain destroy cells that are supposed to help clean connections between nerves. Researchers say it's surprising this wasn't found during previous research. They found it using a new technique to isolate the cells.
Team USA is advancing to the FIBA World Cup semifinals. The U.S. trounced Italy 100-63 in the quarterfinals in Manila on Tuesday. Mikal Bridges paced the Americans with 24 points while knocking down 8-of-11 shots from the field. Tyrese Haliburton came off the bench to contribute 18 points and five assists in the win.
Now that the New York State Fair has come to an end, one of the centerpiece attractions of the 13-day event is no more. The butter sculpture that was in the dairy building was removed yesterday. The 800 pounds of butter that were used will be recycled and turned into renewable energy to help power a creamery at a farm located in Livingston County. Meanwhile, the dates for next year's fair have been announced — it'll run August 21st through September 2nd.
Today is Wednesday, September 6th, the 249th day of the year.
September 6 in history…
…In 1522, one of Ferdinand Magellan's five ships returned to Spain, completing the first successful circumnavigation of the world. Only 15 of the original 265 sailors survived the journey.
…In 1901, President William McKinley was shot while attending the Pan-American Exposition in Buffalo, New York. He died eight days later, and Vice President Theodore Roosevelt took over the presidency. Leon Czolgosz was found guilty and executed that same year.
…In 1959, actor Edmund Gwenn died at the age of 83. He is best remembered for his role as Kris Kringle in the film "Miracle on 34th Street," for which he won the Academy Award for Best Supporting Actor and the corresponding Golden Globe Award.
…In 1997, Princess Diana's funeral took place in London, England. The funeral was broadcast live around the world. Elton John performed a reworked version of his song "Candle in the Wind," which was originally released as a tribute to Marilyn Monroe. "Goodbye England's Rose" was used as a tribute to Princess Diana.
…In 2006, Bob Dylan's album "Modern Times" debuted at number one on the Billboard 200 Album chart, marking Dylan's first number one album in 30 years.
---