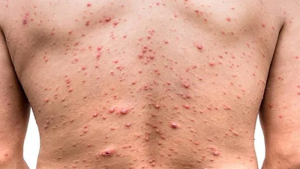 Following the State Health Commissioner Mary Bassett declaring an imminent public health threat due to monkeypox in New York State on Thursday, Governor Hochul announced a full state disaster emergency by executive order.  The Executive Order specifically extends the pool of eligible individuals who can administer monkeypox vaccines, including EMS personnel, pharmacists and midwives; allows physicians and certified nurse practitioners to issue non patient specific standing orders for vaccines; and requires providers to send vaccine data to the New York State Department of Health. There have been over 4900 reported cases of the virus in the US with almost a third of them being in New York City.  They are nearly all clustered in the LGBT+ community.  The 2 vaccines that have been approved by the FDA for use against monkeypox are repurposed smallpox vaccines ACAM2000 and Jynneos.  Monkeypox has been affecting people in western Africa for over 60 years and was recently spread to a larger community following 2 LGBT+ festivals in western Europe.
7.5 million dollars has been set aside in the Senate Appropriations Bill for the USS The Sullivans for repair and restoration according to Senate Majority Leader Charles Schumer.  Schumer announced he would seek funding for the ship back in April when it began sinking due to leaks below the water line.  In May, once the WW2 era destroyer had been refloated the Erie County Naval and Military Park announced the repairs would enter a maintenance phase until more funding was secured.  Of the $7.5 million, $2.5 million will come from the National Park Service's Historic Preservation Fund and $5 million will come from the U.S. Department of Housing and Urban Development's Community Development Fund.
Milling work is going to be done on Elm Street between Main Street and Fisher Park.  Monday motorists will experience delays from about 7am through 3pm.  The road will be closed to all through traffic.  Local traffic will be permitted to and from their residence/property but should plan accordingly for delays.  All residents/businesses within the work area are asked not to park on the roadway during the operation.  This is weather-dependent work; if work is postponed, it shall progress to the next workday.
Almost all of Western New York and the Finger Lakes region is in a drought watch, as dry conditions persist this summer.  Gov. Kathy Hochul directed the New York State Department of Environmental Conservation to issue a drought watch Friday for 19 upstate counties, which have seen below-normal precipitation the last three months.  The list includes Monroe, Orleans, Genesee, Livingston, Ontario, Wyoming, Erie and Niagara Counties along with the finger lakes and southern tier counties.  Residents in the affected counties, especially those who rely on private groundwater wells, are urged to conserve water.
The Seneca Park Zoo is in mourning this weekend after the death of a newly born baby Masai Giraffe.  The male calf was born on July 12.  He had lax tendons and had to wear a splint. But zoo officials say the congenital abnormality wasn't improving, and the calf's health deteriorated.  Dr. Chris McKinney said in a statement. "We attempted multiple therapies and explored all options, but the joint continued to be too weak to stand up to the normal stress of movement."  After consultation with other zoos including San Diego and the Bronx the decision was made to euthanize the giraffe. 
---