The Batavia Police Department is seeking public assistance in locating Tyler Gulisano who has been reported missing. Tyler was last seen on 07/06/2022 in the early morning hours after leaving the Sisters of Charity Hospital in Buffalo, NY. A family member received a call from him at about 12:45 PM from the Seneca Texas Red Hot's business in Buffalo. Tyler is believed to be in an altered mental state, so there is a concern for him. Anyone with information regarding this investigation is asked to contact Police Officer Josh Girvin or the on-duty supervisor at the Batavia Police Department, without delay, at (585) 345-6350.
A Genesee County Sheriff was in pursuit of a motorcyclist, which had been observed speeding on Route 5; however, it's alleged that the driver, 26-year-old Nicholas Keiffer, refused to stop when the Sheriff tried to pull him over, early last evening. Instead, he sped away and the deputy ended the pursuit when he lost sight of Keiffer. It was only moments later that the deputy came upon the site of the accident. Keiffer apparently left the road and careened off the grass and edge of Fargo Road becoming airborne, and ended up in a hedgerow in a field. Keiffer was confirmed dead at the scene. State Police have taken over the investigation.
Genesee County has issued water conservation notices for the last 2 years as water levels in the aquifer have been below normal levels for some time. Well, Seneca Power Partners on Cedar Street wants to draw more than 715 thousand gallons of water a day from the water that supplies the County, City and Town. The 3 municipalities have asked the DEC to deny the permit to draw all of this water. They say this would burden the aquifer, affecting the water treatment plant and the Tonawanda Creek. They said that the company did not inform the municipalities and did not consider other sources first, such as O-At-Ka Milk Products, which is only 100 yards away and discharges over 1 million gallons of water daily.
A road construction alert…Richmond Avenue is closed for road construction between Redfield Parkway and Park Road today and tomorrow, from 7:00am – 5:00pm. The roadway will be re-opened overnight. Motorists looking to access Park Road are asked to approach from the North at the intersection of Park and Veterans Memorial Drive.
Last May, former state senator George Maziarz filed a lawsuit against Western Regional Off-Track Betting, accusing their board members of diverting funds for their own use, which prevented money from being fairly distributed to municipalities. OTB officials referred to the lawsuit as a 'publicity stunt'. Today it was announced that the state Appellate Division, Fourth Department, unanimously affirmed the ruling of a previous judge, denying Maziarz reimbursement for attorney's fees and litigation costs.
New York State is working to strengthen its sexual harassment prevention policies. Governor Hochul says that the state Department of Labor is asking New Yorkers to submit feedback for the revisions they would like to see. Officials will launch a multi-platform campaign to let people know public input is being accepted through September 20th. The labor department will also update its current sexual harassment training videos to incorporate remote work.
A balloon release is being held tonight to honor a Buffalo pediatrician who died in a house fire. The event will take place at 6:00pm at Urban Family Practice on Jefferson Avenue, which is where Doctor Jonathan Daniels treated his patients. On Monday, Daniels and his daughters, 27-year-old Jordan Daniels and 23-year-old Jensen Daniels, passed in the fire on Huntington Avenue. The girls' mother and Daniels' wife, 53-year-old Janessa Givens-Daniels, survived but is recovering. The cause of the fire hasn't been determined.
A Buffalo man who assaulted a woman and her child will be spending the next 20 years behind bars. Yesterday, a judge sentenced 43-year-old Netza Medina for violating an order of protection by breaking into the victim's residence back in December 2020. Once he was inside, Medina pushed the woman to the floor and started choking her. The child then grabbed a knife to get Medina off the victim, but was hit in the face by his elbow. The woman was treated for multiple injuries and the child suffered a broken jaw. Once Medina is out of jail, he'll have to spend five years on probation.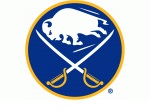 The Buffalo Sabres will be hoping to improve their roster tonight during the NHL Draft. The Sabres have the 9th, 16th, and 28th overall selections in the first round of the draft, which is taking place at the Bell Centre in Montreal, Quebec, Canada. Buffalo had the number one pick last year and used it to choose defenseman Owen Power. The draft begins at 7:00pm and is going to air on both ESPN and ESPN Plus.
Niagara beat the Muckdogs last night 11-5. Today the 'Dogs' travel to Oneonta for a double-header that starts at 5 this afternoon; they're back home tomorrow night against Geneva.
---