One of the suspects in the murder of two men at a dairy farm in Alexander says that he is not getting along with his court appointed attorney. Prince N.K. Wilson appeared in court yesterday and demanded that the judge allow him to defend himself because he had access to the jail law library and didn't need representation. He also believes the case is moving along too slowly and he asked to testify in the grand jury hearing. The judge declined this request because it wasn't substantiated; legally, as part of this motion, he is required to inform the court what it is he would like the court to do if the judge ruled in his favor. Wilson was told to either work things out with his court-appointed attorney or he would have to hire one himself. The 23-year-old Wilson and 18-year-old Raul Cruz are accused of killing two men in a bunkhouse at a dairy farm on Alexander Road last March. (The victims were: Elibander Morales, 30, and Marceleno Gomez Hernandez, 29).
Erie County emergency crews have responded to a propane leak at 820 County Line Road, Alden.  A 1,000 pound propane tank is reportedly on its side and leaking.  Evacuations within a half-mile of that address are being assisted by State Police. Traffic has been shut down between Seven Day Road and Alley Road. Residents from 400 Seven Day Road to the west have been asked to evacuate.  As of 2:12pm, Tuesday, 7/19/22, the valve on the tank has been shut off; it is now safe for all residents to return to their homes.
The city's filtration plant stopped pumping out water this past weekend due to a problem with a controller, a part that sends a signal to the pumps to turn off. This resulted in the Control Panel defaulting to the off position, with no power going to the pump. So, in summary, for about a two-hours Sunday afternoon, there was no water coming out of the Batavia Water Plant; when this happens, county highway superintendent Tim Hens said that water storage tanks are used in lieu of working pumps. The detailed story is available on the website of our news partner, The Batavian; here is a direct link: https://www.thebatavian.com/joanne-beck/a-dripless-dilemma-city-water-pumps-shut-down-this-past-weekend/611446
Power and Construction Group crews have begun work on the LED Street Light Project. Today they plan to finish Main Street and start Oak Street; tomorrow they hope to finish Oak and start Ellicott; and through Friday, are scheduled to finish Ellicott and replace all other cobra head street light locations. Traffic delays should be expected; however, no street closures are anticipated at this time.
The man accused of opening fire at Tops supermarket in Buffalo has made another court appearance. During his arraignment yesterday, Payton Gendron responded by pleading not guilty to more than two-dozen federal charges. Prosecutors say that he shot and killed 10 people and injured three others at the Jefferson Avenue store back on May 14th in what officials have called a hate crime. The Justice Department hasn't said yet if it will seek the death penalty.
Members of the Erie County Gun Violence Prevention Task Force have released their first report. The group is made up of agencies including the Erie County Sheriff's Office, Buffalo Police Department and Erie County District Attorney's Office. The task force was created after more than 30 shooting incidents happened last July. Since then, the task force says it has accomplished several things including expanding the Summer Youth Employment Program which allows young people to take part in a 16-week program where they work 25 hours a week. The complete report can be found on the county's website.
The latest information from New York State says there have now been three monkeypox cases detected in Monroe County. The first case of the virus in the county was confirmed last week, but health officials say the chances of an outbreak remain low. Monkeypox is mostly spread by close contact and exposure to an infected person's lesions or respiratory droplets. People who develop a sudden rash on any part of their body should contact a doctor and avoid contact with others until they can be tested.
Buffalo Mayor Byron Brown will be spending some time in the nation's capital today to give testimony in front of lawmakers. Brown is going to speak in front of the Oversight and Investigations Subcommittee of the House Financial Services Committee to discuss the impact mass shootings has on communities. Brown was previously in Washington, DC earlier this month when he attended a White House ceremony to mark the passage of new federal gun control legislation. His testimony is scheduled to begin at 2:00 this afternoon and will be shown online.
One of the oldest hotels in the area will be going up on the auction block later this year. A real estate firm has put the over 300 room Millennium Hotel Buffalo located on Walden Avenue in Cheektowaga up for sale and the minimum bid is two-million-dollars. The hotel is still open and operational and the auction is scheduled for September 6th through the 8th. The hotel was built back in 1973 and features 12-thousand square feet of event and meeting space and also a restaurant.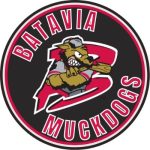 The Batavia Muckdogs remain on top in the West Division with 24 wins and 10 losses (the last 10 games: 8-2). The Utica Blue Sox remain a close second. Tonight the Muckdogs host the Jamestown Tarp Skunks; game time is 7:00.
The Richmond Memorial Library Tweens & Teens Staff will be sponsoring a Book Drive for Children's and Young Adult books beginning later this month. The book drive starts July 27th; they welcome books for children or teens of all ages' they must be in new or good condition, and can be dropped off anytime the library is open. The Library G.I.F.T. Program (Generate Imagination in Families Today) is dedicated to making new or gently used books available to children and their families in our area, and to raising awareness of the lifelong benefits of early childhood literacy. For information on the book drive and other library programs, visit the library website at www.batavialibrary.org.
Governor Kathy Hochul announced that SUNY and CUNY community colleges will receive $5 million in funding to support the creation or enhancement of short-term credential programs or course offerings that provide pathways to employment in the cannabis industry. The funding supports programs that will create or enhance non-degree and degree-eligible courses and programs, stackable credentials, and/or micro credentials that quickly address local employer skill needs within the cannabis sector, a projected multi-billion dollar industry with tens of thousands jobs. Selected campuses must also partner with local employers in the cannabis industry and receive their input on curriculum development. Additionally, the New York State Department of Labor and the Office of Cannabis Management will support efforts to expand learning opportunities by helping to connect businesses and job seekers to these essential training programs. Upon completion, the Department will help candidates complete resumes, prepare for job interviews and provide regional job leads.
A Mega Millions jackpot of more than half a billion dollars is up for grabs in just a few hours. The game's top prize has been growing for weeks and is now at $530,000,000 ahead of tonight's drawing. Lottery players need to pull $2 out of their wallets for each ticket they purchase. The chance of winning the grand prize is roughly 1 in 302,000,000. Keep your fingers crossed! This evening's drawing will be streamed live online at megamillions.com. Please play responsibly.
---