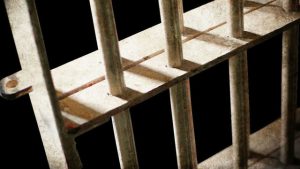 Governor Hochul signed a law today which largely eliminates New York's practice of incarcerating people for technical parole violations that include being late to an appointment with a parole officer, missing curfew, changing a residence without approval, and failing to attend a mandated program.  Proponents of the bill said that jailing people for these violations was unfair and caused recidivism.
The President and the Governor have both stated they will be pushing COVID booster shots as soon as they are approved or the general populace.  Pfizer and Moderna have assured the government that there will be no shortage of shots for those who want them.  The reason for a booster shot is that antibodies begin to decline over time.  Critics of the need for boosters, which include many health professionals from around the country, say that by focusing on antibodies we would need boosters every year but t-cell immunity, which controls antibody production, has been shown to last long after the antibodies decline.  Excelsior passes expire after a year and officials say there shouldn't be a need to get booster shots to renew it.
As part of a statewide Day of Service project, employees of National Grid volunteered at Arc of Genesee Orleans in Batavia to dismantle obsolete machines, boxes, and pallets.  These had been used to recycle cans, cardboard, plastic, and newspapers. National Grid employees broke down and made ready for removal old equipment that wasn't being used anymore.
Genesee county had 2 ribbon winners at the Cortland Fairgrounds on September 11th.  Eva Rhoads and Alexandria Tarbell competed at the New York State 4-H Hippology and Horse Judging Contest and came in 2nd overall in the state.  Individually in the Senior Division of the Hippology contest, Alexandria Tarbell placed 4th and Eva Rhoads placed 9th.  The 4-H Hippology Contest is an opportunity for youth to demonstrate their knowledge of equine science.  The contest consisted of written questions, identification stations, horse judging and a team problem.  Youth qualified to participate in the event by scoring well in their 4-H regional competition.
Fisher Price is making Buffalo Bills toys for tots.  The infant and small children's toy company is now producing Lets Go Buffalo Little People figures such as Josh Allen, Sean McDermott, as well as 2 Bills Mafia Fans wearing team apparel and one has a chicken wing hat on.  100% of the proceeds from the set will be donated to the Children's Hospital of Buffalo Foundation, which supports Oishei Children's Hospital.
---