The Batavia Police Department has partnered with Crime Stoppers Buffalo, which is offering a $2500 reward for information leading to the arrest of Devon Wright. Wright is wanted for violating his release terms on a recent plea pertaining to a long list of charges, including Attempted Assault, Criminal Sexual Act, Harassment and Attempted Criminal Possession of a Weapon. Citizens are urged to come forward with information on where to locate Wright.
Call Crime stoppers at:  716-867-6161] or log on to: this website
The furnace is now repaired and the Richmond Memorial Library has reopened. Although temporarily fixed while waiting for parts that have been ordered, the library has resumed their normal hours and is now once again open to the public. [9am – 9pm Monday through Thursday; 9am – 5pm Friday and Saturday]
Mercy Flight has issued a scam alert. An individual has been going door-to-door in Batavia soliciting donations; however, none of the money is going to Mercy Flight, and they do not seek donations in this manner. Anyone who receives this type of solicitation should notify Batavia police immediately, at 345-6350.
Low and moderate income homeowners should soon be able to make critical repairs and accessibility modifications. Governor Hochul announced this morning that $25 million in grants will be available to aid seniors, veterans, and disabled households, as well as assistance for first-time homebuyers. Monies will go directly to nonprofit organizations and municipalities to be distributed locally.
Genesee County is considering a nearly $23,000 adjustment to the budget to move forward with the replacement of the South Lyon Street bridge. The County has federal aid funding for the design and right-of-way portions of the bridge. The amendment to the budget would allow moving forward with what remains of the right-of-way portion of the project. The total cost of both phases of the project is a little over $650,000, with 80% of the total covered by federal aid and the remaining 20% matched from 1% local sales tax.
Every household in the United States is now eligible to order 4 free at-home COVID-19 tests. The tests are completely free and orders usually ship within 7-12 days. It's recommended you order the tests now so that your family will have them, when needed.
There are some things to keep in mind about the antigen tests so that they are used correctly and will yield accurate results. Dr. William Schaffner, a professor at Vanderbilt University, explains that most people using the tests get the timing wrong by using the test too soon in the disease process. Schaffner noted if the individual is fully vaccinated, it is best to wait until day 5 following exposure to obtain an accurate result.
Police in Rochester are searching for suspects after two shootings and one stabbing leave one person dead and four injured. It all happened yesterday morning. Police say a shooting on North Clinton Avenue near Rialto Street left one person dead and two others injured. Not long afterward, police were called to a stabbing on Pardee Street and Joseph Avenue where a man was stabbed in his chest. He's being treated for potentially life-threatening injuries at Strong Memorial Hospital. In the third incident, a man in his 30s was shot on South Plymouth Avenue on the West Side. He's expected to recover from his injuries.
Buffalo Bills defensive end Mario Addison is being limited in practice due to a shoulder injury. Addison suffered the injury during the Bills' 47-17 win over the New England Patriots. All other healthy Bills participated in practice yesterday.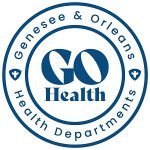 The Genesee and Orleans County Health Departments reported 1,659 new Covid cases in the two counties the past week. That is the second most during the nearly two-year Covid-19 pandemic, but is down from the 2,703 the previous week.
Catholic Charities of Buffalo's Annual Appeal is underway. Catholic Charities launched its fundraiser yesterday with the goal of raising $9.5 million by June 30th. Money raised provides services to those in need throughout the region. This year's theme is "Hope."
The man known as the "Bubble Man" of Buffalo's Allentown neighborhood has passed away at the age of 75 after a long illness. Chuck Incorvaia would blow bubbles out of the window of his home above Jim's Steakout. The restaurant posted a message on Facebook, which reads in part "We are saddened to share the news of the recent passing of our family member and good friend to all of Allentown: Mr. Charles "Chuck" Incorvaia." The post went on to say, "For decades, he would make everyone smile by blowing bubbles out of his window." Jim's Steakout is planning to hold a celebration of life for Incorvaia in the spring.
---