The New York State Department of Agriculture and Markets today announced an order to ban all live fowl shows and exhibitions in New York State to help prevent the spread of highly pathogenic avian influenza (HPAI) to the state's poultry population. To date, four flocks in New York have tested positive for the virus and it has also been detected in wild birds, including snow geese and wild ducks across New York State. The detections of the virus have prompted reminders for commercial and hobby poultry farmers to increase their biosecurity measures to help prevent the spread of the disease. Poultry owners should keep their birds away from wild ducks and geese and their droppings. Outdoor access for poultry should be limited at this time. Additionally, the Department encourages all poultry producers, from small backyard to large commercial operations, to take precautions to protect their birds. Poultry biosecurity materials and checklists can be found on the USDA's "Defend the Flock" website. Best practices include:
• Discourage unnecessary visitors and use biosecurity signs to warn people not to enter buildings without permission.
• Ask all visitors if they have had any contact with any birds in the past five days.
• Forbid entry to employees and visitors who own any kind of fowl.
• Require all visitors to cover and disinfect all footwear.
• Lock all entrances to chicken houses after hours.
• Avoid non-essential vehicular traffic on-farm.
• After hauling birds to processors, clean and disinfect poultry transport coops and vehicles before they return to the farm.
• Report anything unusual, especially sick or dead birds, to AGM.
To report sick birds, unexplained high number of deaths, or sudden drop in egg production, please contact the Department's Division of Animal Industry at (518) 457-3502 or the USDA at (866) 536-7593.
Batavia Downs Gaming & Hotel has hired a new director of live racing and racing secretary: Don Hoover was recommended by other individuals involved with racing throughout the state and will replace Todd Haight who retired earlier this month. Hoover will serve from June 1 through December 31. The 2022 harness racing season is expected to resume on July 20.
Western NY drivers are feeling just a little bit less pain at the pump these days when it comes time to fill up their vehicles. According to Triple A, the average cost for a gallon of regular gas this morning is now $4.36. That's down 3 cents from last week but is still 66 cents more than this time last month. The state average is $4.35 a gallon while nationally it's $4.24. In Batavia, the average price per gallon is $4.35, the same as it was yesterday but down 2 cents from a week ago.
Governor Hochul has announced the launch of a new website with resources for Ukrainian people and their allies in New York State. The site includes support services, immigration assistance, emotional support, humanitarian aid and information on ways New Yorkers can assist people in need. Hochul said Ukraine's resilience against Vladimir Putin's tyranny is an inspiration to the rest of the world, adding the state is proud to provide trusted resources for those who want to lend a helping hand. For more information, visit ny.gov.
According to the Genesee and Orleans County Health Departments, the number of confirmed Covid cases increased in Orleans County this week from 13 to 25; in Genesee, the number went down, from 38 to 23. Overall, these numbers are significantly smaller than observed during the surge in early January, when there were 855 new cases. Neither county reported a new Covid-related death over the past week. According to Governor Kathy Hochul, statewide the percentage of positive tests on Wednesday was 2.13 and daily hospitalizations were at 911, the seventh straight day the number has been under 1000.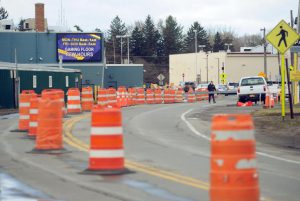 If you've driven on or near Park Road in Batavia this week, you've undoubtedly experienced the new traffic pattern. Park Road is currently open only to southbound traffic heading toward Lewiston Road. The detour was set up this way so vehicles would go down Veterans Memorial Drive then turn right to get onto Park Road to go north. The construction began Monday with a completion date sometime in November, for a total construction period of about eight months. The project will provide safety improvements to the two-lane road, including:
■ replacing the pavement between Route 63 and Richmond Avenue with new asphalt pavement to address the wheel path rutting and sub-base issues;
■ from Richmond Avenue to Route 98 the existing pavement will be overlaid with a 5-inch asphalt overlay and shoulders reconstructed, where necessary, to meet the required 6-foot shoulder widths;
■ installing new granite curbs, 5-foot-wide concrete sidewalks, streetlights and a new closed drainage system on both sides of the road between Route 63 and Richmond Avenue to address pedestrian safety concerns and control roadway drainage in the area;
■ installing sidewalks on one side of the road between Richmond Avenue and Route 98 sidewalks and cleaning, reshaping or enhancing existing roadside ditches to convey water away from the road;
■ providing a 5-foot wide tree lawn area and new trees between the curb and sidewalks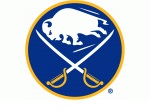 The Buffalo Sabres will be back in front of their home crowd tonight as they try and extend their winning streak to four games. The Sabres are hosting the Washington Capitals at KeyBank Center. Buffalo is coming off of a 4-3 shootout win against the Pittsburgh Penguins Wednesday night and currently sit in sixth place in the Atlantic Division with 54 points. Face-off for this evening's contest is scheduled for 7:00.
An important vote is expected to happen today that could have an effect on the plans of the Buffalo Bills to build a new stadium. The Buffalo News reports Members of the NFL's stadium and finance committees will decide if they want to sign off on a $200,000,000 dollar loan to the team's owners to construct a facility in Orchard Park. If approved, the league's full ownership group will reportedly vote on the funding plan Monday. Negotiations on a new stadium have been ongoing for months but a final agreement hasn't been reached yet. The Bills' current lease is set to expire in 2023.
The Genesee Society of Model Engineers will host the 100th "Great Batavia Train Show" next weekend, Sunday, April 3rd, 9:30 a.m. to 3:30 p.m. It's all happening at the Richard C. Call Arena, Genesee Community College. The train show typically attracts up to 1500 model railroad enthusiasts from across the region. Over 100 vendors will be there offering merchandise ranging from antique railroad artifacts to the most modern digitally controlled model trains. This year the Club will also be hosting the "Batavia Railroad Prototype Modelers Meet" along with the train show. Admission is $6 for Adults, $3 for teens, and kids 12 and under get in free.
A new poll shows many New York State residents believe the ongoing conflict in Ukraine will have a long-lasting effect on the economy. According to the Siena College Research Institute, 54% of people surveyed think the war will cause financial challenges for all Americans. Meanwhile, 70% said inflation is already impacting their bottom lines. When asked how they're going to save money, 69% of people said they'd buy less in general and 57% will buy less expensive items. More than one-third of folks who were polled are planning to get a second job to help deal with rising costs and 34% said they'll postpone or cancel a vacation in the next 6 months.
Classes have been canceled today at SUNY Buffalo State as police continue to investigate a threat made against the school. Officials say the threat was received yesterday and involved several buildings. The campus was put on lockdown before the threat was deemed non-credible. The school says only essential employees reported to work today and that students won't return until April 4th which is after their spring break. Anyone with information on the threat is asked to call police.
Federal agents and police have conducted a search of the Amherst home of by State Supreme Court Justice John Michalski. He was hit by a train last year after the FBI questioned him about his relationship with the owner of an adult entertainment business in Cheektowaga who is accused of bribing a DEA agent. Michalski suffered a leg injury in what was later declared an apparent suicide attempt. Officials were seen leaving his residence with several boxes of materials. He hasn't been arrested on any charges.
---