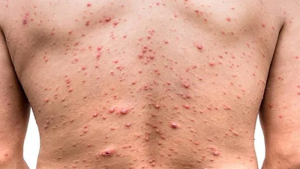 After President Biden and Governor Hochul both announced states of emergency due to Monkeypox, Monroe County's top doctor says the county is not in a crisis.  Public Health Commissioner Dr. Michael Mendoza says "We are not in a crisis – far from it.  We are simply asking everyone to stay informed, to know your risk, and to take precautions."  He warns returning college students that monkeypox is spread primarily through what he terms, vigorous skin to skin contact and that while vaccination is ideal, the best way to avoid contracting the virus is avoiding behaviors that spread it.  Right now 96 percent of cases are in men who engage in sexual activity with men.  Condoms do not reduce the risk of transmission. 
Gov. Hochul announced Friday a new "Tackle Box" mobile feature to enhance fishing-related tourism in the state.  The feature will help provide New Yorkers with information on all NYS fishing regulations, bodies of water, fishing access sites, and even photos to help identify certain types of fish.  The "Tackle Box" feature is available on the "HuntFishNY" app, which is available on the Apple Store and Google Play.  A fishing or hunting license is not necessary to use the feature.
On Thursday, August 25, 2022, the Batavia City School District will host the official dedication ceremony for the Frank E. Owen Auditorium at Batavia High School.  The ceremony will begin at 7:00 pm in the auditorium and will include an official ribbon cutting, and performances by Batavia High School music students, alumni, staff, and community members.  The evening will feature remarks from Superintendent Jason Smith, Batavia High School Principal Paul Kesler, and Batavia High School Music Department Chair Jane Haggett. The ceremony will also include an appearance by Frank E. Owen's son, Jim Owen.
August 11th the Genesee County Health Department will be hosting a free drive through rabies clinic from 4 to 7pm at the Genesee County Fairgrounds.  All dogs, cats and ferrets are required to be vaccinated by law.  Vaccinations are free for dogs, cats, and ferrets, but voluntary donations are accepted. Animals must be at least 3 months old. Each animal must be leashed or crated and accompanied by an adult who can control the animal. Limit 4 pets per car maximum.
Frontier Airlines is changing where it goes from Buffalo starting in October.  It will no longer offer direct flights to Cancun, Mexico and Fort Myers Florida.  August 9th the airline will begin offering direct flights to Las Vegas.  Right now Frontier offers 7 destinations direct from Buffalo International Airport.  
Frightworld, America's Screampark will return this Halloween season for its 20th anniversary.  The attraction will open again at 1001 Hertel Ave in Buffalo. Five haunted attractions will be available at the event, which is the largest of its kind in the country.  For the 20-year anniversary, Frightworld plans to feature new themes, designs, and effects.  No dates have been announced yet.
---