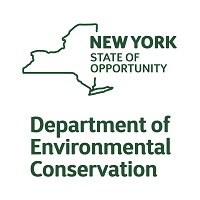 The New York State Department of Environmental Conservation has announced that the ban on single use plastic bags is coming back.  On October 19th the DEC will start enforcing the march 1st ban which was suspended over concerns that reusable bags would expose workers to Covid 19.  Calling it "BYO bag NY" shoppers are encouraged to buy and use reusable bags when shopping.
The Batavia City Council has called a special meeting for this Tuesday night. Speculation is that the discussion will focus on the permanent selection of a city manager. The meeting will be in executive session. The public will be unable to attend.
Your Covid Update:  Still no new cases in Genesee or Orleans counties.  4 new people are on travel quarantine in Genesee county and 2 new people are on travel quarantine in Orleans.  There are 0 active cases in Genesee county and 4 in Orleans.
Are you worried about how you will get to the voting booth this November?  The Independence express is providing free van service to early voting places or polling sites to disabled voters.  They have wheelchair accessible vehicles if needed.  This is a branch of independent living of western NY.  The dates they are offering services are October 24th-November 1st for early voting and on November 3rd to vote on election day.  They are also offering to hand deliver mail in ballots for anyone, with or without a disability to their board of elections.  To get a ride email transportation @wnyil.org with election day in the subject line or call Christian at 716 836 0822 extension 108.
Fall is coming in just a couple of days and the effects are already being felt.  A frost advisory is in effect tonight starting at midnight.  The National Weather Service issued a warning to safeguard plants that could be hurt by the low temperatures.  Frost is possible again late tomorrow night and could extend through Thursday (Sept. 24) for portions of Western, including Genesee County, and North Central New York.
The City of Batavia police department is warning of a scam involving someone calling from a Batavia number and claiming to be from the city.  They will call and say they need the person's banking information in order to reimburse them for an overcharge on a utility.  Never give out your information over the phone and no utility company will call you demanding information.  The city only provides refunds in the form of a check.
Social Workers in Erie County are balking at the plan to put them on a team with police as part of the buffalo police departments behavioral health team.  More than 150 social workers and mental health professionals say that they can't work with police because the ethics of the two groups do not align.  They demand a separate independent team to respond to mental health calls.  The program manager for the police team says that after a year of the pilot program in Cheektowaga the program has been successful and has not experienced any difficulties.
---
Reader's opinions
---