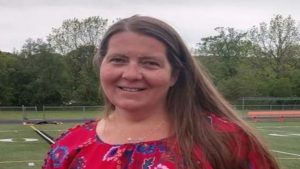 The former Wyoming County Chamber of Commerce and Tourism employee, 45-year-old Kelly Ashcraft, has pleaded guilty to second-degree grand larceny, second-degree forgery, and first-degree falsifying business records. She now faces up to 15 years in prison after admitting she stole a little over $105,000 ($105,024.78) from the agency, forged signatures and failed to make entries in business records as required. Ashcraft has agreed to make restitution, with no promises made of a reduction in sentence. Sentencing is set for June 9th. Ashcraft was arrested in January after an investigation by Warsaw Village Police revealed she had been stealing Chamber funds since 2018.
Over the weekend, a press conference was conducted with area farmers by Congressman Chris Jacobs, Assemblyman Steve Hawley, and State Senator Ed Rath. The result from their meeting was that both lawmakers and farmers agree and are calling for Governor Kathy Hochul to reject the state Farm Laborers Wage Board's decision to lower the overtime threshold from 60 hours to 40 hours per week for farm workers. Advocates for this measure say it will allow fair wages and treatment for farm workers, but farmers say it will push their operations beyond the financial brink. The Farm Laborers Wage Board still hasn't submitted its final report to State Department of Labor Commissioner Roberta Reardon, who is expected to rule on it within 45 days. Governor Hochul also has not signed the recommendation. The word from her office today was that Ms. Reardon would make he correct choice.
A new report from Governor Kathy Hochul's office shows there's been a very slight increase in the number of COVID-19 cases in the Western NY region over the last several days. The seven-day average infection rate in the region is now sitting at 2.2%. At this point one week ago, the average infection rate was at 2%. Officials are urging people to take the proper precautions to protect themselves from the virus and to get vaccinated against the illness if they haven't been already. The governor plans to provide an update on the state's fight against COVID-19 later today.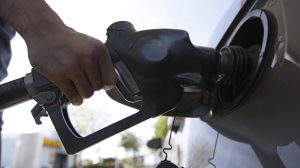 Drivers are getting a bit of relief at the pump as gas prices are down across the region. Oil prices are near $110 per barrel this morning rather than over $130 two weeks ago. To put this in perspective, in August, the cost per barrel was $30. What does all this mean for us? The latest data from Triple A shows the price of gas continues to decrease in Western New York. Right now, the average cost for a gallon of regular fuel is $4.38. That's down 6 cents from last week but is still 64 cents higher than one month ago. The state average is currently sitting at $4.37 a gallon while nationally it's $4.25. In Batavia, the average price per gallon is $4.35, the same as it was yesterday, and down 3 cents from a week ago.
The Batavia City Schools budget is over the limit according to the state and must be cut down by more than ¾ of a million dollars. District Superintendent Jason Smith and Business Administrator Scott Rozanski have a plan that includes the following in cost-cutting measures: Combine bussing for middle and high school students; not replacing 4 retiring faculty; obtain a grant for new teacher hires; and not purchase needed busses for the school system. The other option is to approve the budget as it stands and have a community vote to approve a more than 1.62 percent tax levy increase. The School board president, Alice Benedict, said that bussing is a privilege and not a mandate, if they hire new teachers they don't have to get tenure after 3 years, and that the school board's goal is to get the tax levy as low as it can be.
The Batavia Development Corporation will soon begin the process of seeking a new Director of Economic Development, to replace Brett Frank. Frank has accepted a position with the City of Batavia. In the upcoming weeks, the Batavia Development Corporation will post the employment opportunity on both their website the City of Batavia's.
The Holley Police Department is investigating after a possible explosive device was found in a residence there. Last Friday afternoon, around 3:30, officers responded to investigate what was referred to as a 'suspicious condition' at the Franklin Street residence. They found a possible explosive hazard and called in The Monroe County Bomb squad. The device was removed and taken to a safe location for detonation. The investigation is ongoing.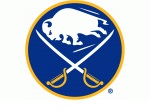 The Buffalo Sabres have wrapped up their latest road trip by picking up their second win in a row. Rasmus Dahlin scored in overtime as the Sabres beat the Vancouver Canucks 3-2 last night at Rogers Arena. Casey Mittelstadt and Jeff Skinner each had a goal for Buffalo while goaltender Craig Anderson stopped 30 of the 32 shots he faced. Up next for the Sabres is a home game against the Pittsburgh Penguins on Wednesday night.
The city of Buffalo is doing its part to help out Ukrainians as their country continues to be invaded by Russia. Over the weekend, Mayor Byron Brown announced that 200,000 surgical masks are being sent overseas. The masks will be distributed by Polish officials who are taking care of Ukrainians who have decided to leave their native country for safety reasons. Anyone who is interested in donating can find out more information by visiting icrc.org.
Negotiations are scheduled to resume this week between Kaleida Health and two unions that represent thousands of employees. Both sides started meeting last week and will keep talking in hopes of coming up with a new agreement. The current three-year deal expires on May 31st, but as they have in the past, discussions on a deal will likely go past that date. Kaleida Health is the largest health care provider in Western New York.
---