A parolee has been indicted in County Court on charges that he strangled a woman to unconsciousness and then attacked her with a boot. 48-year-old Wade Murphy of Clarendon is now facing multiple charges, including second-degree strangulation and unlawful imprisonment. He is accused of attacking the woman last July in Oakfield, while on parole for previous convictions.
The Genesee County Legislature had to change their plans and adjust the budget, when it came to light that the cost of painting road lines has been increased by 25%. This is due to the rising cost of fuel. Last year, the cost was $308 per mile; it's now $388 per mile. Seneca Pavement Marking is the company with whom the County contracts; Highway Superintendent Tim Hens believes they are getting a good deal. Seneca Pavement has kept their price on specialized marking, such as turn arrows and railroad crossing marks at last year's cost. Legislators approved the new pricing last night.
The Genesee County Sheriff's Office tells us that a North Carolina man was found with an illegal rifle during a search of his vehicle in Le Roy. Over the weekend, deputies say they were investigating a traffic offense on School Road when they found an AR-15 in Michael Jones' vehicle. The 24-year-old Charlotte man is now facing a number of charges, including criminal possession of an assault weapon, criminal possession of an ammunition-feeding device, as well as having an unregistered vehicle. Jones was arraigned and will be back in court on April 21.
Members of the Buffalo Philharmonic Orchestra will be doing their part to help out people being affected by the Russian invasion of Ukraine. They'll be holding a benefit concert on April 3rd at 7:30pm at Kleinhans Music Hall. The cost of a ticket will be up to attendees but organizers are requesting a minimum donation of $40 per person. Seats can be purchased at the box office, through the BPO website or by calling 716-885-5000. All proceeds from the show will be given to the Red Cross for their humanitarian relief efforts.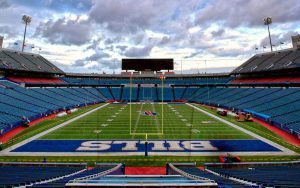 Erie County Executive Mark Poloncarz says he's confident a deal will be worked out allowing the Buffalo Bills to remain in Western New York for years to come. Poloncarz says negotiations are ongoing for a new stadium for the NFL franchise and that he's hopeful an agreement will be announced by April 1st. The Bills want to build their new facility across the street from the Highmark Stadium in Orchard Park. The Bills' current lease is set to expire in 2023.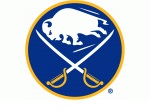 The winning streak of the Buffalo Sabres has now reached three wins following a shootout victory on home ice. Tage Thompson had a pair of goals while Zemgus Girgensons also scored as the Sabres beat the Pittsburgh Penguins four-to-three at KeyBank Center last night. Buffalo goalie Craig Anderson contributed to the victory by stopping 23 of the 26 shots he faced in the contest. Up next for Buffalo is another home game on Friday night against the Washington Capitals.
The maker of Jergens Ultra Healing Moisturizer is taking precautions and voluntarily recalling some of their products. The concern is some bottles were distributed that may contain a bacteria that poses a risk to people with weakened immune systems and may make them more susceptible to infections; however, the bacteria – Pluralibacter- poses minimal risk to healthy people. The recall is for specific lots of 3-ounce and 10-ounce bottles of Jergens Ultra Healing Moisturizer and the 3-ounce bottles will have UPC 019100109971 for single bottles and 019100267114 for pack of three. On the back of the bottle, printed in black, will be one of these lot codes with the prefix "ZU."
ZU712851
ZU712861
ZU712871
ZU712881
ZU712911
ZU722851
ZU722861
ZU722871
ZU722881
Governor Hochul and Lieutenant Governor Benjamin are making their case for changes to bail reform laws. They wrote an Op-Ed in the New York Daily News saying the state should make it possible for judges to set bail in all felony cases involving illegal guns since that crime is not currently bail-eligible. They're also advocating making it possible for judges to set more restrictive pretrial conditions. However, both Hochul and Benjamin emphasize that bail reform laws have been successful and that the data doesn't suggest they're the main cause of an increase in violence.

Assemblyman Steve Hawley is once again calling upon Governor Hochul to suspend the state gas tax, believing that the high gas prices continue to weigh heavily on family budgets. With some news sources reporting that the governor is instead considering providing New Yorkers with a gas rebate check, Hawley is instead suggesting a suspension of the gas tax would be a more effective means of providing broad relief to consumers.
Meanwhile, state Assemblyman Angelo Santabarbara believes shutting down the toll stations on the New York State Thruway, will decrease the cost of shipping supplies, tourist travel and commuter travel. However, Thruway Authority Deputy Director of Media Relations, Jonathan Dougherty, believes the user-fee system presently in place ultimately saves money, since they accept no funding from taxpayers. In addition, approximately 1/3 of motorists on the Thruway in the summer months are out of state drivers and allowing them a 'free pass' would shift the cost back to state residents. The bill to suspend the tolls will be coming to a vote in a few weeks.
SUNY Brockport has announced a change to an upcoming speech that's going to be given by convicted cop killer Jalil Muntaqim. They say his address is going to be given virtually instead of in-person. The school president says the decision was made to help mitigate any potential security concerns Muntaqim's appearance could cause. Details of the program will be shared once they've been finalized. Muntaqim, who was previously known as Anthony Bottom, murdered two NYPD officers several decades ago.
---