An Attica man now faces many charges after allegedly found sleeping behind the wheel. A complaint came in to Perry police of a suspicious person in a vehicle on Liberty Street there…police allegedly found 32-year-old Ian Prial asleep at the wheel. Further investigation revealed he was driving with a suspended license and showed signs of impairment, which resulted in his failing a field sobriety test. A search of his vehicle also revealed possession of controlled substances and drug-packing paraphernalia. He is scheduled to appear in Village Court on April 12.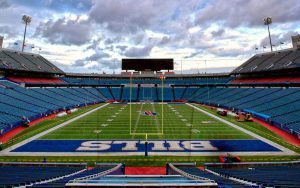 It became official this afternoon: The new Buffalo Bills stadium will be located very, very close to the current one. Governor Kathy Hochul and Erie County Executive Mark Poloncarz have announced an agreement between New York State, Erie County and the Buffalo Bills franchise for a $1.4 billion new stadium in Orchard Park. The deal includes a 30-year commitment for the Bills to remain in Buffalo, along with a combined $550 million from the NFL and Bills. Hochul will also advance a $600 million proposal in the state budget, and Erie County will contribute $250 million. The 30-year agreement details the construction of a new stadium with a minimum of 60,000 seats in Orchard Park, to be designed and constructed by the Buffalo Bills. The deal includes a commitment from the Bills to play at the new stadium for the next 30 years.
The Niagara Frontier Radio Reading Service is looking to expand in Genesee County. The non-profit organization was founded in 1987, and is now in need of local volunteers to read for a couple of hours weekly. This service provides blind or sight-impaired individuals access to print materials. For more information or to obtain a free reading radio, become a volunteer and/or donor, go to: www.nfradioreading.org or call (716) 821-5555. For the comprehensive story, please go to the website of our news partner, https://www.thebatavian.com/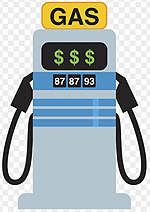 According to Triple A, today's national average price for a gallon of gasoline is $4.25, no change from last week. One year ago, the price was $2.86. The New York State average is 4.35, down 2 cents from last week; a year ago, $2.91. In Batavia, as of this morning, the average price per gallon is $4.36…the same as it was yesterday, and up a penny from a week ago. One year ago, the average we were paying per gallon here was $2.84.
The latest data from Governor Hochul's office shows the spread of coronavirus is increasing in the Western NY region. The 7-day average COVID-19 infection rate is now sitting at just under 2.9 percent. At this point last week, it was just 2.2 percent. Statewide, hospitalizations have remained under 1000 for more than a week. The governor is urging people who still haven't been vaccinated against the illness yet to get their shots to prevent another spike in COVID-19 cases.
The Buffalo Sabres are now on a two-game winless streak after dropping a second straight game in overtime. Jeff Skinner, Rasmus Asplund, Kyle Okposo and Will Butcher each scored, but the Sabres still fell to the New York Rangers yesterday by a final score of 5-4 at Madison Square Garden. Buffalo goaltender Craig Anderson gave up five goals on the 31 shots he faced in the contest. The Sabres continue their road trip tonight when they take on the Chicago Blackhawks at 8:30.
The Powerball and Mega Millions jackpots keep growing, and more than $250,000,000 is going to be up for grabs over the next couple of days. At least $195,000,000 will go to the winner of tonight's Powerball drawing. Tomorrow night, a minimum 60,000,000-dollar jackpot is the prize for Mega Millions. Tickets to play the games are $2.00 each. Both the Mega Millions and Powerball drawings will be streamed online. Please play responsibly.
People in Rochester and surrounding areas looking for work or a new career can head to a job fair that opened today. Uniting and Healing through Hope of Monroe County is holding what it's calling a "Stop the Violence" hiring event at the Hyatt Regency on East Main Street in Rochester. The job fair runs until 6pm today and tomorrow from 9 until 6:00. Visitors will have the chance to speak directly with employers. More information can be found by visiting unitingthroughhope.com.
---