Brian Benjamin has resigned as Lieutenant Governor after pleading not guilty to fraud and bribery related charges. It's alleged Benjamin used his influence while he was a state Senator to direct a state grant to a non-profit controlled by a real estate developer. That developer later donated money to Benjamin's Senate Campaign Committee and his failed campaign to become New York City Comptroller. Benjamin is also accused of providing false information while he was being vetted to become the state's Lieutenant Governor. Last year, Benjamin was picked to take the job by Governor Hochul. In a statement, the governor said that she and Benjamin agreed he couldn't continue to serve while the legal process plays out.
New York State now ranks third among the states where coronavirus is spreading the fastest on a per-person basis a USA TODAY Network analysis of Johns Hopkins University data shows. Last week, coronavirus cases in the United States increased 20.8% from the week before, with close to 239,000 (238,885) cases reported. With 5.84% of the country's population, New York had 13.44% of the country's cases in the last week. Across the country, 34 states had more cases last week than they did in the week before. Locally, Genesee County reported 55 cases and one death in the latest week measured. A week earlier, we had reported 31 cases and zero deaths. Throughout the pandemic Genesee County reported 13,697 cases and 185 deaths.
Monroe County reported 1,436 cases and three deaths in the latest week measured. A week earlier, it had reported 903 cases and two deaths. Throughout the pandemic it has reported 153,169 cases and 1,553 deaths. New cases of COVID-19 continue to rise in Monroe County, according to the Monroe County Department of Public Health. According to the county COVID-19 dashboard, which is updated on weekdays, 790 new COVID-19 cases were reported on Tuesday. The figure is more than twice as many new cases — a 160% increase — over the 303 new cases were reported just one day earlier. The new 7-day rolling average is 483 new cases per day.
And some good news, specific to Covid-19 treatment options, starting next week, the Erie County Department of Health will be offering a new treatment option to people who have contracted COVID-19. Beginning Monday, anyone who receives a positive result after being screened at a county testing site can get a prescription for Paxlovid. The antiviral drug is used to help people over the age of 12 with a mild or moderate case of the coronavirus. A prescription for the medication will be sent to the person's pharmacy for pickup and the cost is covered by most insurance plans.
Our local health department has a timely reminder for us, especially this time of year. There are many animals being born and some of them stray away from their mothers and may possibly be rabid. Rabies is a central nervous system disease, which attacks the brain and almost always results in death if a rabies exposure is not treated. Rabies is most often spread through bites, scratches, and contact with infected saliva. It is most often seen in bats, raccoons, skunks and foxes, but any mammal can be infected with rabies. In addition, pets and livestock can get rabies if they are not vaccinated to protect against infection. Anyone who has been bitten by any animal or may have been exposed to rabies needs to take immediate action. Make sure to thoroughly clean any wounds or bites with soap and water, and then call your health care provider for further instructions. If you can do so safely, capture the animal (being careful not to damage the head/brain) and call your local health department to report the incident. For more information, please visit the website of our health department at GOHealthNY.org
There is a watermain break on Park Road in the Town of Batavia.  The water will be shut off for an undetermined amount of time beginning at 2:30 P.M. today. This may cause reduced water pressures in the surrounding area.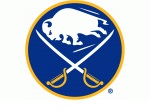 The Buffalo Sabres have finished up their latest road trip with a win and snapped a three-game losing streak in the process. Dahlin, Asplund, Thompson, Skinner and Okposo each scored a goal as the Sabres beat the Toronto Maple Leafs 5-2 at Scotiabank Arena last night. Owen Power, who was the first-round draft pick of the Sabres last year, logged nearly 20 minutes of ice time in his NHL debut. Buffalo will be back home tomorrow night to host the Saint Louis Blues.
Two of the biggest names in rap music will be coming to Western New York this summer, and today tickets to see Pitbull and Iggy Azalea are going on sale. The concert is happening at the Darien Lake Amphitheater on Sunday, July 31st. Seats are now available through the LiveNation website. The cost of a ticket may fluctuate based on demand.

The state's budget includes a tax credit, available to low and middle-income households as well as seniors enlisted in the School Tax Relief Program. Under the program, basic STAR & Enhanced STAR recipients are eligible for the rebate. Basic Star recipients are those with an income less than $250,000. Enhanced members are those 65 and older making less than $92,000. The rebates will be a percentage of their existing STAR benefits.
The Empire Center has updated their Spend-O-Meter to reflect the newly enacted $220+ billion budget, to show just how much the state is spending… per second the state government is spending $6,987.37…this equates to $419,242.36 per minute, or just over $25 million per day. https://www.empirecenter.org/spend-o-meter/
---