A Genesee County Grand Jury has indicted Christopher Say, of Stafford, following a standoff there. Say is accused of assault in the 2nd degree, a class D felony, after causing injury to a person with a metal knuckle knife…this occurred back on December 26, 2021. Say is also charged with criminal possession of a weapon, and attempted arson, after starting a fire or causing an explosion, subsequently damaging property of another in an amount exceeding $1500. Additionally, he threatened several New York State Troopers, Deputies and Stafford Fire Department members with deadly violence by means of an explosive, resulting in an accusation of making terroristic threats. Previously, Say was convicted of the crime of menacing in November 2012 in Batavia City Court.
A barn on North Byron Road that had already been partly demolished caught fire yesterday afternoon following a controlled burn. This, according to Byron Fire Chief Bob Mruczek. The homeowner had started to burn a brush pile. However, because of strong winds, it quickly got out of hand and caught the barn on fire. Mruczek noted that the barn was in the process of being torn down and was already being demolished. There were no injuries, it's unknown at this time if there was anything of value in the barn. The Department of Environmental Conservation and Byron Fire Department are investigating.
A single vehicle, a Dodge pickup truck, driven by a 64-year-old Town of Batavia man, was traveling on West Main Street Saturday afternoon, when it appears the male operator and sole occupant of the vehicle suffered a medical emergency causing him to lose control of the vehicle. The vehicle crossed over all lanes of traffic and left the roadway onto the property of 390 West Main Street, where it struck a fence, coming to rest in a ditch on the property. City Fire, along with Mercy EMS, attempted life-saving measures, however, the operator was pronounced deceased at the scene by the coroner. There were no other vehicles involved. The accident is still under investigation. An autopsy will be performed at the Monroe County Medical Examiner's Office to determine the cause of death.
Two people from Georgia were found with loaded handguns during traffic stop in Warsaw. Wyoming County Sheriffs saw the suspect vehicle on Route 20A with no rear license plate and pulled them over. The operator of the vehicle was identified as 39-year-old Renaco Drake and his passenger was 30-year-old Tajia White, both of Stratham, Georgia. After interviewing Drake, police conducted a search of the vehicle and found two, loaded 9mm handguns, which were both found to be possessed illegally. Both Drake and White were charged with criminal possession of a loaded firearm, with Drake also receiving a traffic ticket for no rear license plate. Both subjects were arraigned in the Town of Perry Court. Drake was remanded to the Wyoming County Jail; both driver and passenger are scheduled to appear in the Town of Warsaw court next Monday.
Governor Hochul says she'll be isolating and working remotely this week after testing positive for the coronavirus. The governor revealed her diagnosis yesterday, saying that she's vaccinated and boosted and currently asymptomatic. Hochul was supposed to travel to Washington, DC yesterday but that trip was canceled. The governor is reminding every New Yorker about the importance of protecting themselves against the illness at a time when cases of the coronavirus have been increasing across the Empire State.
Western New York drivers are really feeling the pain at the pump these days following another big spike in gas prices. According to Triple A this morning, the average cost for a gallon of regular gas is now $4.42. That's up 11 cents in just the past week and is a dime more than this time one month ago. The state average is $4.51 a gallon while nationally it's $4.38. In Batavia, the average price per gallon is $4.34; the same as it was yesterday but also up 11 cents since a week ago. One year ago, the average price per gallon here was $2.95. Also, once again according to AAA, the cost for a gallon of diesel gas has soared to an all-time high. On Friday, the average price nationally was $5.51 a gallon, up from $3.10 a year ago. In New York State, the average price was at $6.31 on Friday, up from $3.14 a year ago. By the way, New York has the second-highest diesel price in the country, behind only California at $6.50. As would be expected, the high diesel fuel prices impact businesses that need to transport goods and those that have commercial vehicles.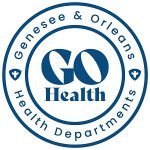 The number of lab-confirmed flu cases in the GLOW region for the current season has surpassed 600 as of the end of April; this is according to the state Department of Health. Flu season begins in October and continues through the first week of May. In a typical season, cases tend to spike during the winter – Genesee, Livingston, Orleans and Wyoming counties typically see cases peak between late December and February – then trend down through the spring. Well, this season, it's been the opposite; the number of flu cases has been rising, with the majority of cases coming since early March. There were 604 confirmed flu cases in Genesee, Livingston, Orleans and Wyoming counties as of the week ending April 30. Flu is a viral infection that attacks the respiratory system. It may seem like a common cold, with a runny nose, sneezing and sore throat, but while colds usually develop slowly, the flu tends to come on suddenly. People at higher risk of developing flu complications include young children, pregnant women and those two weeks postpartum, those over 65, those with weakened immune systems and some chronic illnesses, and those who are obese. Health officials remind us it is never too late to get a flu shot. Also according to the State Department of Health, on a positive note, case rates and hospitalizations for COVID-19 continue to decline across the GLOW counties. Our region has seen a general decline in COVID cases during the past two weeks after seeing rates and hospitalizations climbing during April.
Mercy Flight has resumed operations in the region following a tragic accident last month that left two people dead. On April 26th, James Sauer and Stewart Dietrick lost their lives when their helicopter went down during a training mission in the Town of Elba, which is in Genesee County. Mercy Flight's president says that while a piece of the company's collective heart has changed forever, it's still the agency's duty to provide help to people who need it during emergencies. The cause of the crash that killed Sauer and Dietrick is being looked into by the NTSB and FAA.
State Police have released the name of the Buffalo man who died in a wrong-way collision on the Thruway. On Saturday, Troopers saw a vehicle driven by 44-year-old Benjamin Wence going westbound in the eastbound lane in Hamburg and tried to pull it over, but Wence refused to stop. The pursuit continued for a few miles before Wence's hit a tractor-trailer head-on in Evans. Wence passed away due to his injuries and the tractor-trailer driver wasn't seriously hurt.
Senator Kirsten Gillibrand says women will be "half citizens" if the U.S. Supreme Court overturns Roe v. Wade. Appearing on CNN's State of the Union yesterday, the New York Democrat called this moment in American politics the biggest fight of a generation. She went on to say she's very concerned that these justices have crossed a line no one believed would be crossed. Gillibrand also called for the removal of the Senate filibuster ahead of a vote to codify Roe v. Wade.
---