A Batavia man repeatedly arrested in both Genesee and Wyoming counties for domestic violence last year is now again sentenced to state prison. Last week in Wyoming County Court, 25-year-old Aaron Hatt was sentenced to 16 months to four years in prison for aggravated family offense for repeated violations of an order of protection. Last month, Hatt was sentenced in Genesee County to 3 to 3-1/2 years for second-degree burglary and aggravated family offense. He is serving that sentence at Elmira Correctional Facility. Hatt's repeated arrests culminated in a DWI arrest in Genesee County in November, stemming from an investigation into a traffic stop in September. In October, he was indicted by a Genesee County grand jury and weeks after the indictment was arrested on domestic violence charges again.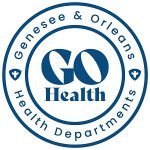 Orleans County continues to see an increase in Covid cases, with 220, up from the 197 the previous week. Genesee County also experienced an increase in cases each week for about two months – until this past week, when the cases dropped slightly from 286 to 283. Statewide, the 7-day positivity rate is 7.18 percent. It's much higher in the Finger Lakes region. Those nine counties are at 13.34 percent over 7 days. The positivity rate is only higher in Western New York at 18.33 percent. The rate is lowest in New York City at 4.80 percent. Health officials remind us that getting fully vaccinated and staying up to date on booster doses is a key way to prevent serious illness and hospitalization from Covid-19. At this time, a little over 75% of the State's population is vaccinated. By the way, as for flu, there were 14 cases reported in Genesee County in the last week of April; 19 flu cases reported the week before and five the week before that.
Former New York State Senator George Maziarz has announced that today he will be filing a lawsuit against Western Regional Off-Track Betting claiming misappropriation of funds. The suit is intended to force OTB to distribute unpaid and missing funds to 17 participating counties and two municipalities.
Attorney General Letitia James is warning retailers not to take part in any price gouging of baby formula. James says her office has already received reports of baby formula being sold online for prices far exceeding the usual retail value. Currently, there is a national shortage of baby formula due to factors such as inflation, product recalls and supply-chain issues. James says any business that is found guilty of price gouging will be punished. She's encouraging people who have any non-expired and unopened formula to donate it to their local food pantry.
UR Medicine will open the doors Monday at its new Batavia campus. The new 21,455 square foot medical campus is located at 7995 Call Parkway and will centralize specialty clinics into one location, along with on-site lab services. It will also provide adult and pediatric allergy/immunology, neurosurgery, oncology and audiology, and among other services, Batavia-based primary care practice. Additional services will be added over the next 12 months.
The company that runs David McCarthy Memorial Ice Arena has decided to close at the end of May. Firland Management took over running of the arena in 2006 but report May 31st will be their last day. The city of Batavia is looking for a new management company and will take proposals till May 20th. The Batavia Ice Rink opened in 1978. It consists of a single sheet of ice with a capacity for 480 fans to attend games and events. The ice rink has a warming room, locker rooms, and a refreshment stand. The City of Batavia anticipates that the prospective operator will be able to be profitable while running the rink and will enter into an operation and lease agreement.
Governor Hochul has agreed to take part in two debates before voters head to the polls for the June primary. It was revealed yesterday the debates have been scheduled for June 7th and June 16th. The governor says she's eager to participate in these debates so she can highlight her administration's track record of getting things done for New Yorkers. Long Island Congressman Tom Suozzi and New York City Public Advocate Jumaane Williams are challenging Hochul in the Democratic primary.
One of the biggest names in country music history is returning to Western New York for the first time in years. Garth Brooks is going to perform at Highmark Stadium in Orchard Park on Saturday, July 23rd. Brooks has won Grammy Awards, sold millions of albums and is known for songs such as "The Dance," "Friends In Low Places," and "The Thunder Rolls." Tickets for the show go on sale May 20th through Ticketmaster.
---