An organization that helps mothers and their babies is turning to the public for help amid a nationwide shortage of baby formula. All Babies Cherished in Batavia is making a plea for donations of baby formula. The organization provides families with free resources like baby clothes, diapers and usually formula, but Executive Director Sue Sherman said the shortage is making it tough to keep up with demand. Sherman said she started noticing the shortage after a baby formula recall in February, but in recent weeks it has gotten worse, especially for parents in need of specialty formulas. Experts are warning the formula shortage could last a few more months, as the FDA and NYS Department of Health work urgently to get the products to families. Anyone wishing to donate baby formula can contact the agency directly at (585) 344.5660 or email Sherman at sueabcherished@gmail.com. Sherman is asking parents, whose children have outgrown formula, to check their pantries for unopened, non-expired product.
Le Roy Central School is proposing a 0.06 percent tax levy increase for the 2022-2023 school year. The budget is $27,708,988 an amount increased by 3.1 percent, or $839,700. Superintendent Merritt Holly said in a newsletter a good portion of the increase is associated with the rising costs of programs and healthcare. The proposed tax levy is $10,663,025. It is below the tax levy limit. The budget vote is set for Tuesday, May 17th from 8 a.m. to 8 p.m. in the Library Media Center at Wolcott Street School. With the Capital Project construction going on the only doors for entry and exit will be the triple doors by Memorial Auditorium
Governor Hochul is addressing one of the nation's grimmest milestones, one million American lives lost to COVID-19. In a statement, the governor called that total unthinkable and mourned the mothers, fathers, siblings, friends and neighbors who have all succumbed to the virus. She also noted there are tools available to combat COVID-19 and save lives such as vaccines and booster shots. Hochul is also calling on Congress to pass additional funding so America is prepared to respond to the virus moving forward. Flags at all state buildings will be flown at half-staff today in remembrance oft the one million American lives lost to Covid.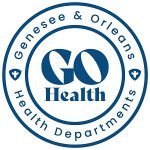 The Genesee County Health Department will be hosting a FREE drive-thru anti-rabies immunization clinic next Thursday, May 19th, from 4:00 p.m. to 7:00 p.m. at the Genesee County Fairgrounds (5056 East Main Street, Batavia). Vaccinations are free for dogs, cats and ferrets, but voluntary donations are accepted. Animals must be at least 3 months old. Each animal must be leashed or crated and accompanied by an adult who can control the animal—limit 4 pets per car maximum.
State officials are letting parents know there are resources available to help them out during a nationwide baby formula shortage. They recommend contacting a local New York State Women, Infants and Children Office for assistance. Parents can also reach out to their child's doctor to see if they have any samples of formula available. When trying to find formula, it's recommended parents visit smaller stores and drug stores. Anyone who wants to buy formula online should only order from well-recognized distributors and pharmacies.
Members of the Erie County Legislature have voted to approve a $100,000,000 down payment towards a new stadium for the Buffalo Bills. County Executive Mark Poloncarz requested $75,000,000, but the legislature decided to give more due to a surplus and rising interest rates. Overall, Erie County will end up paying $250,000,000 towards the facility, which is going to be located across from Highmark Stadium in Orchard Park. The rest of the costs will be covered by team ownership and the state. No timeline has been announced for when construction will get underway.
One of the most popular comedians in the world will be bringing his latest tour to Buffalo next month. Chris Rock will be taking the stage at Shea's Performing Arts Center on Saturday, June 4th. Of course, Rock has been in the headlines lately after being slapped by Will Smith while he was onstage at the Academy Awards. Tickets for the show are on sale now, through Ticketmaster.
Fans of the Buffalo Bills now have some dates to mark on their calendars after the NFL released the team's schedule for the upcoming season. The Bills are going to kick off their 2022 campaign on September 8th when they play the Super Bowl champion Los Angeles Rams and that'll be followed September 19th by their first home game against the Tennessee Titans. The Bills are also going to take the field on Thanksgiving Day against the Detroit Lions. In addition to their AFC East rivals, the Bills will play the Green Bay Packers, Cincinnati Bengals, Baltimore Ravens, Cleveland Browns, Pittsburgh Steelers, Kansas City Chiefs, Chicago Bears and Minnesota Vikings.
Several students and a teacher are going to be OK after being exposed to pepper spray at a Buffalo school. Officials say a 13-year-old male student discharged the spray yesterday inside a classroom at the Grabiarz School of Excellence on Lawn Avenue. A shelter in place order was issued as a precaution but it was lifted a short time later. Police are still investigating and there's no word yet if the student is going to face charges.
---