37-year-old Danielle Tooley of Batavia has pleaded guilty to wire fraud. The charge carries a maximum penalty of 30 years in prison and a $1,000,000 fine. Assistant U.S. Attorney Kyle Rossi stated that between July 9 and December 4, 2020, Tooley applied for and collected unemployment benefits to which she was not entitled, benefits that were connected to federal COVID-19 relief programs. The scheme came to the attention of law enforcement on November 24, 2020, when Tooley was arrested for criminal possession of a controlled substance during a vehicle traffic stop on Clinton Street in Bergen. Tooley admitted at the time that she had crack cocaine in the center console of the vehicle. As they prepared for Tooley's vehicle to be towed, troopers recovered six New York State unemployment benefit cards issued to individuals other than Tooley, which they turned over to the U.S. Department of Labor, Office of Inspector General. Subsequent investigation determined that Tooley consistently withdrew money from bank accounts associated with the benefit cards. Sentencing is scheduled for August 17, 2022.
A Basom resident has admitted in County Court that he stole a vehicle and assaulted a police officer; with this admission, he traded for a potential prison term of no more than seven years. 31-year-old Justice Coniglio entered guilty pleas to grand larceny for the theft of a vehicle and also assault in connection with an incident at his home. His plea deal caps his sentence at 1 1/3 to three years on the grand larceny conviction and 3 1/2 to seven years on the assault conviction, with the sentences to run concurrently. The plea also satisfied pending charges of resisting arrest and obstruction of governmental administration. (Additional information: The assault charge seemed to stem from an incident that also involved Justice's brother, Jarrett Coniglio. Jarrett hit a neighbor, while on the neighbor's property, over the head with a beer bottle and then was involved in the fight with deputies that led to one of the deputies being bit by K-9 "Frankie." The deputy suffered a puncture wound. Justice Coniglio will be sentenced at 1:30 p.m. Aug. 30. In the meantime, Judge Melissa Cianfrini ordered that he remain held in the Genesee County Jail.)
Starbucks will be one of the tenants in the development to come in the parking lot of the vacant Kmart building at Lewiston and Park roads. The property owner Benderson Development, LLC, made the announcement this morning. The company shared that they are working closely with three other tenants and will provide additional details once leases are signed.
Governor Kathy Hochul today announced that $46 million is earmarked for investment into two pavement improvement projects on the New York State Thruway in both Erie and Genesee counties. The two projects include resurfacing of more than 100 lane miles of the Thruway between exit 47 (Rochester – Le Roy – I-490 – NY Route 19) to beyond exit 48A (Pembroke – Medina – NY Route 77). A $23.4 million pavement improvement project on the Thruway in Genesee County is underway on a 15.5-mile stretch between exit 47 (Rochester – Le Roy – I-490 – NY Route 19) and exit 48 (Batavia – NY Route 98). Approximately 39,000 motorists travel on this section of I-90 every day. The project includes full and partial depth repairs as well as full pavement resurfacing. Additionally, pavement-resurfacing work will take place at the on- and off-ramps at exit 47 and exit 48, as well as the exit 47 Commuter Park and Ride lot. Reflective line striping for enhanced safety will also be applied. Cold Spring Construction Company of Akron, NY is the contractor for the project. Work is expected to be complete in summer 2023.
An hour-long Public Hearing was held at the Alexander Town Hall last night (Tuesday June 7), in regard to three variances for a proposed 650-foot-tall wind turbine on Drybridge road. One variance request is looking to increase the height allowed from a 500 feet to 650 feet, the other two variances were in reference to changing setback requirements. The board did not take a vote on the variance requests after the public hearing and have 62 days to make a decision and take a vote. According to Codes/Zoning Officer Matt Mahaney, if the ZBA grants the variance requests, the project would move to the Planning Board where a special use permit would have to be approved along with site plan approval. If the zoning board decides not to approve the three variances, the project would be stalled and would not advance to the Planning Board. Town Board input is optional. Decisions may be made at the next zoning board meeting on July 26th.
After last year's virtual run, the Kiwanis Club of Batavia is glad to be bringing back the Independence Day 5K run at Centennial Park on Monday, July 4th. Proceeds from the race will be distributed to the Autism Nature Trail at Letchworth State Park, Batavia City School Foundation for the Community Schools Program, and the Kiwanis activity fund; the latter of which, supports community events such as the Thanksgiving Morning Skate and Annual Easter Egg Hunt.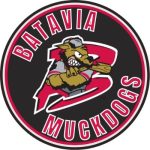 Yesterday, the Muckdogs beat the Jamestown Tarp Skunks 12 to 6. They are now 4 and 1; their next game against the Capital City Reds is at home tonight at 7pm.
State Police have released the results of their recent Memorial Day weekend traffic enforcement campaign. From 6:00pm on Friday, May 27th through 3:00am on Tuesday, May 31st. A total of 13,688 tickets were given out statewide for violations such as speeding and distracted driving. There were also 213 people arrested for DWI. During last year's Memorial Day weekend enforcement campaign, a little over 14,000 (14,249) tickets were issued and 185 people were arrested for DWI.
Amherst police say a fire that happened at a pregnancy services office in their community is being investigated as arson. Crews were called to the scene at CompassCare on Eggert Road yesterday and arrived to find the building had been broken into and was burning. CompassCare officials claim a group that has opposing viewpoints on abortion set the fire. Two firefighters were injured while battling the flames but will be OK. Anyone who has information on this case is asked to call police.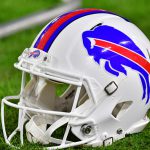 There are just a few weeks until the start of training camp and the Buffalo Bills have now finalized their preseason schedule. The first preseason game will be August 13th at 4:00 at Highmark Stadium in Orchard Park against the Indianapolis Colts; their second is also happening at home against the Denver Broncos at 1:00 on August 20th. Their final preseason contest is August 26th on the road against the Carolina Panthers. The Bills kick off their regular season September 8th against the defending Super Bowl champion Los Angeles Rams.
Buffalo Police Commissioner Joseph Gramaglia will be in the nation's capital today to testify in front of members of Congress. Gramaglia told The Buffalo News that he's going to call on lawmakers to take steps towards preventing future gun violence following a mass shooting at the Tops store on Jefferson Avenue last month. Prosecutors say Payton Gendron carried out the shooting that left 10 people dead and three others hurt. He is facing more than two-dozen charges and is behind bars without bail.
With just weeks until the primary, three Democrats looking to be their party's nominee in the race for New York governor have held their first debate together. Last night, Governor Hochul, Long Island Congressman Tom Suozzi and New York City Public Advocate Jumaane Williams discussed several issues such as gun control, abortion rights, and the plan to build a new stadium for the Buffalo Bills. The next debate for the candidates is June 16th. Voters will head to the polls on June 28th to cast their ballots in the Democratic primary.
Officials in the Gananda Central School District say they're looking into ways to improve school safety following a recent scare. On Friday, an eighth-grader said there was a person with a gun inside of Gananda Middle School but it turned out that was not the case. Last night, district leaders and police met with parents to discuss the incident, which led to the student being arrested. Law enforcement will continue to have an increased presence at Gananda schools.
Two teenagers have pleaded guilty in connection with a deadly attempted carjacking last year. Prosecutors say 17-year-old Anthony Jacobs and 17-year-old Edgar Tolentino tried to steal Richard Sciascia's vehicle at gunpoint on Buell Road in Gates in April 2021. Sciascia was shot and later died at Strong Memorial Hospital. As part of his plea deal, Tolentino will get 20 years to life in prison. Jacobs will be sentenced to 15 to 25 years behind bars.
---