Genesee County officials and business leaders are already preparing for "Wings Over Batavia," the first air show in our area since 1998. The show will feature aerobatic jet teams such as the Blue Angels, Thunderbirds or Snowbirds and patriotic displays of F16 and F22 fighter jets. The show is tentatively scheduled for September 15-17th, 2023 at the Genesee County Airport and is scheduled to take place in conjunction with the renewal of the Wing Ding event on Sept. 16 in the City of Batavia. Residents interested in volunteering in the planning of on-site operations should contact Tim Hens, the County Highway Superintendent (tim.hens@co.genesee.ny.us)
New York State Police in Troop A issued a warning today that scams targeting the elderly have once again become prevalent. Troop A includes Genesee, Wyoming and Orleans; police tell us they looked into over 442 fraud cases in 2021, across the 3 counties. And as of the end of March this year, they've investigated 113. Although numbers for the last two months have not been released, investigators say reports of scams and scam attempts have increased in the past few weeks. In fact, more than $500,000 has been reported stolen in such scams so far this year compared to a little over $1 million last year. Scammers take many different approaches to convince people that they are legitimate. Here are some suggestions to help you prevent from getting scammed:
1) The caller claims to be a family member who is sick or has been arrested.
2) The caller claims to be a law enforcement official saying a family member has been arrested and needs bail money or other funds.
3) The caller claims to be law enforcement and says that your Social Security number or bank accounts have been compromised. The caller will ask the person to verify their Social Security numbers of bank account numbers.
4) Emails or texts with an "URGENT" message regarding Social Security numbers, bank accounts, Apple, Netflx or Amazon accounts that were compromised.
5) Callers will ask victims to get money in multiple ways, including purchasing gift cards and sending the bar code on the back to the caller, sending case by mail in a packaged box or by purchasing crytpocurrency. Police agencies never ask for money for bail or for Social Security or bank account numbers and do not send texts. Anyone who believes that a call is a scam should "resist the urge to act immediately, no matter how dramatic the story is." People also can verify a caller's identity by asking questions that a stranger could never answer or to check with a family member to see if the account is true.
6) Lastly, police say, never send cash, gift cards or money transfers and never give out personal information by email or phone. Anyone who believes they are the victim of a scam can contact state or local police.
69-year-old Julious Murphy, also known as 'Fatboy', of Jerome Place Batavia, is charged with criminal sale and possession of a controlled substance. Murphy was arrested Sunday on a sealed Grand Jury indictment during a traffic stop by Batavia Police. He is accused of selling crack cocaine to an agent of the Local Drug Task Force while in Batavia. Murphy was arraigned in Genesee County Court and released under supervision.
37-year-old Erica Raphael of Batavia was arrested on a warrant. She was sentenced on the charges contained in the warrant. Neither the charges nor the sentence were specified in the release provided by police.
58-year-old Robert Ritchey of Oakfield, is charged with forcible touching, sex abuse of a victim less than 13 years old, and acting in a manner injurious to a child. The alleged incident was reported early in April and is considered a pending investigation. Ritchey was arrested by State Police on Wednesday. He was ordered held without bail. No further details were released.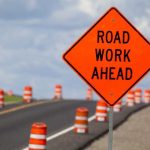 A traffic alert to remind you about: If you'll be driving on Columbia, Seneca and Miller Avenues in Batavia today until about 3pm, you should expect traffic delays. While work is being performed in this area, the roadway will be closed to all through traffic. Local traffic will be permitted to and from their residence or property but are asked not to park on the roadway during construction. Please contact the Bureau of Maintenance at 585-345-6400 Option 1 if there are any questions.
With gas prices reaching a record high, the New York State Division of Consumer Protection has issued some tips to help people save money. The agency recommends drivers choose the lowest octane recommended for their vehicle and compare the price advertised on the gas station's sign and on the pump to ensure they're the same. It's also recommended that drivers maintain their vehicles so they can get the best possible fuel mileage. According to Triple A, the average cost for a gallon of regular gas in Batavia this morning is $4.92, up two cents from yesterday.
At least $455,000,000 will be up for grabs the next couple of days as the jackpots of two popular lottery games keep getting bigger. The prize for tonight's Mega Millions drawing will be $226,000,000, and whoever picks the winning numbers for tomorrow evening's Powerball game is in line to win $229,000,000. The cost of a ticket to play each game is $2.00. Both drawings will be streamed live online. Please play responsibly.
A public celebration of life is taking place this weekend for a 17-year-old from Chili who was murdered over a decade ago. A gathering in memory of Brittanee Drexel is happening tomorrow morning at 10:00, at The Fathers House on Paul Road in Rochester. Drexel was on vacation in Myrtle Beach, South Carolina in 2009 when she disappeared and her remains were only found recently. Police have arrested Raymond Moody in connection with this case.
A father and son from Western New York have been punished for their actions during the violent protests at the U.S. Capitol. Yesterday, 46-year-old William M. Sywak of Hamburg and 28-year-old William J. Sywak of Arcade were sentenced to probation. Prosecutors say the Sywaks spent about 20 minutes inside the building on January 6th, 2021 before leaving and they have been ordered to pay 500-dollars restitution. Protestors stormed the Capitol in an attempt to prevent Congress from certifying President Biden's victory over former President Donald Trump.
The Erie County Sheriff's Office has announced the creation of a new behavioral threat assessment team. Sheriff John Garcia says members will focus on trying to prevent someone from carrying out a violent attack like the mass shooting at the Tops supermarket on Jefferson Avenue in Buffalo last month that left 10 people dead and three others hurt. The man accused of carrying out the attack, Payton Gendron, is facing dozens of charges. Anyone who wants to join the team can contact the sheriff's department.
The Transportation Security Administration has announced the installation of some brand new scanners at Buffalo-Niagara International Airport. The scanners are located at the security checkpoint and will provide 3-D imaging that makes it easier for agents to screen carry-on items and detect explosives. If a bag requires further screening, a security officer is going to inspect it themselves to make sure there's nothing dangerous inside. The scanners will also allow passengers to leave their laptops and other electronic devices in their carry-on bags.
---