Governor Kathy Hochul has announced that a total of $567 million is available to help low-income electric and gas utility customers pay off past-due utility bills. Under the bill credit program, all State help available for utility bill assistance will be coordinated to ensure maximum benefits to ratepayers and to avoid duplication of efforts. This includes relief available to low-income customers for rental assistance, directed to utilities to eliminate pandemic-related unpaid utility bills for low-income households. This one-time bill credit, which will be applied to affected customers' bills by the utilities, requires no action by existing low-income customers enrolled in the EAP to receive the benefit. It is anticipated the bill credit will be applied to customers' accounts by August 1, 2022.
Early voting begins Saturday across the GLOW region for voters registered in the Democratic or Republican primaries. Democrats will vote on a candidate for governor and lieutenant governor. Republican voters will choose a candidate for governor, but not lieutenant governor. Only Republicans and Democrats are eligible to participate in their respective primaries, since New York is a closed primary state. The primary is June 28. A second primary is scheduled for Aug. 23 and feature congressional and Senate candidates. On June 28, polling sites around Genesee County will be open from 6 a.m. to 9 p.m. Check your poll site at https://voterlookup.elections.ny.gov/ or call Genesee County Board of Elections at (585) 815-7804. Early voting will begin tomorrow and continue through June 26 at the Arc Community Center, 38 Woodrow Rd., Batavia. Hours are 9 a.m. to 5 p.m. Saturday through Monday; noon to 8 p.m. Tuesday and Wednesday; and 9 a.m. to 5 p.m. June 23 to 26.
A teenager is continuing to recover after being accidentally shot with a BB gun in Rochester. Police say two children were playing with the weapon yesterday when it went off, hitting the 13-year-old victim in the upper body. The teen was taken to Strong Memorial Hospital for treatment of life-threatening injuries but is currently in stable condition. The incident is still under investigation.
The man accused of carrying out the mass shooting at Tops in Buffalo that left 10 people dead has made another appearance in court. Yesterday, 18-year-old Peyton Gendron was in front of a judge, just one day after federal charges were announced against him that could result in the death penalty. Prosecutors say Gendron opened fire at the Jefferson Avenue supermarket in what they're calling a racially motivated attack. He remains held behind bars without bail.
With the number of New Yorkers testing positive for the coronavirus on the decline, the state Department of Health is closing down all of its mass COVID-19 vaccination sites. Last year, the vaccination sites were set up to distribute COVID-19 vaccine to the public quickly and efficiently. So far, over 90-percent of New Yorkers 18 and older have received at least one vaccine dose.
The Food and Drug Administration today has authorized the first COVID-19 shots for infants at least 6 months of age and preschoolers; vaccinations could begin as early as next week. That means kids under 5 — roughly 18 million youngsters — are eligible for the shots, about 1-1/2 years after the vaccines first became available in the United States for use with the most vulnerable adults, who had been hit the hardest during the pandemic. There's one step left: The Centers for Disease Control and Prevention recommends how to use the vaccines and its vaccine advisers are set to discuss the shots for the youngest kids today and vote on in tomorrow.
People across Western New York will be gathering this weekend to celebrate Juneteenth. In Buffalo, an event is taking place both Saturday and Sunday at Martin Luther King Junior Park. The 47th annual gathering is going to feature historical tours and education programs, arts and cultural displays, food, and a health and wellness pavilion. Juneteenth, short for June Nineteenth, is a day, which commemorates the end of legalized slavery in the United States.
Governor Hochul and the two candidates who are looking to defeat her in the Democratic primary later this month have squared off in their final debate. Last night, the governor as well as Long Island Congressman Tom Suozzi and New York City Public Advocate Jumaane Williams discussed a variety of topics such as gun violence and whether they'd be willing to accept an endorsement from former Governor Andrew Cuomo. Only Suozzi said he'd welcome the support of Cuomo who he noted is still very popular in New York. Primary day is Tuesday, June 28th.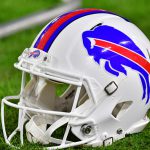 The Buffalo Bills have announced when they'll be kicking off training camp to begin their preparations for the upcoming season. The Bills will be taking the field at Saint John Fisher College in Rochester on July 24th. Due to the COVID-19 crisis, the Bills held their last two training camps at Highmark Stadium. Fans are going to be able to attend at no cost and mobile tickets will be available to the entire general public July 14th. For more information, click on this link:  buffalobills.com/trainingcamp The Bills start their regular season September 8th against the Super Bowl champion Los Angeles Rams.
Fans of country music superstar Garth Brooks will finally get the chance to purchase tickets to his upcoming show at Highmark Stadium. Brooks is set to take the stage in Orchard Park on Saturday, July 23rd. Tickets were supposed to be available last month, but Brooks postponed the sale in the aftermath of the Tops supermarket shooting. The seats are now available through Ticketmaster. There will be an 8-ticket limit on purchases.
Lottery players are lining up to buy their tickets over the next couple of days as they take their shot at winning two big jackpots. The prize up for grabs during tonight's Mega Millions drawing is $273,000,000 and whoever picks the correct Powerball numbers tomorrow will receive at least $279,000,000. The price of a ticket for each game is $2.00 and the Mega Millions and Powerball drawings will be streamed live online. Please play responsibly
---