A Batavia woman with a long criminal history and who has repeatedly failed to appear in court when scheduled to, is now in jail following a shoplifting complaint. 37-year-old Erica Raphael, a convicted felon, along with 31-year-old Justin Baehr, both from Batavia, have been charged following a shoplifting complaint at the Wal-Mart in Warsaw, with both occasions occurring early last month. It is alleged Raphael and Baehr filled up a cart with items, attempted to leave the store through the lawn and garden doors, which turned out to be locked. They abandoned the cart and left through the front doors, where they stole a bicycle from an outside display. It turned out that Raphael had been banned from entering that particular store due to previous shoplifting. Raphael is being held in Wyoming County Jail; Baehr was released on his own recognizance; both are scheduled to return to the Town of Warsaw Court on July 11. Raphael has a long history of petit larceny and arrests that date back to at least 2009.
State records show that health insurance providers are seeking an average rate increase of 18.7% next year for individuals and 16.5% for small group plans. The proposed insurance premium rate hikes exceeded recent years. Insurers cited, in part, the ongoing health-related costs of COVID-19 and inflation as reasons for seeking the rate increases. The changes will impact millions of state residents who are enrolled in individual and small group plans directly through private insurers or through New York State of Health. Now, the state Department of Financial Services, which regulates insurers, will review the rate proposals and consider adjustments before finalizing the 2023 rates in August. Historically, the state agency has significantly reduced the rates from those sought by insurers.
Marijuana use is now legal in the State of New York, which means at festivals, fairs or anywhere that smoking is allowed, marijuana is also allowed. Possession is limited to 3 ounces or less. Users must be 21 and up and driving under the influence is illegal. So far police departments across the region have not reported any problems.
36-year-old Mary Dorman of Batavia is charged with DWI, failure to keep right, and moving unsafely between lanes. Dorman was involved in a head-on collision earlier this month (June 4) on Bank Street with a Batavia Police Department patrol vehicle. Her vehicle also struck a parked car. Dorman was arraigned in City Court and released on her own recognizance.
Governor Hochul has officially signed off on a piece of legislation aimed at bolstering the Empire State's election laws. Under the John R. Lewis Voting Rights Act Of New York, the state will provide language assistance to voters who are not proficient in English and punish those who try to deceive voters or unlawfully block them from voting. The act also reinstates a pre-clearance provision requiring certain jurisdictions to prove new election laws don't discriminate against voters of color. The governor says at a time when the very foundation of democracy is being threatened, New York is leading the nation with laws protecting the right to vote.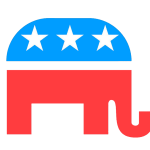 Four Republicans who are running for New York governor have taken part in their second debate. Last night, Long Island Congressman Lee Zeldin, businessman Harry Wilson, ex-Westchester County Executive Rob Astorino and Andrew Giuliani discussed issues such as COVID-19 related mandates and bail reform. The candidates also took the opportunity to attack each other during the debate. The GOP primary is coming up next Tuesday and the winner will take on either Governor Hochul, Long Island Congressman Tom Suozzi or New York City Public Advocate Jumaane Williams in November.
Delaware North is a food, beverage and retail partner with the Buffalo Bills is holding the first of two job fairs today. The company wants to fill positions at Highmark Stadium. The hiring event goes from 5:30pm until 7:30pm at the ADPRO Sports Training Center located on Abbott Road in Orchard Park. The second job fair will be July 16th from 11:00am until 1:00pm at the same location. Among the positions that are available include cashiers, servers, vendors and line cooks. More information can be found online at careers.delawarenorth.com.
A food drive to help people affected by a mass shooting in Buffalo last month will continue to be up and running through this Saturday. Uniting and Healing through Hope says donations can be dropped off at any one of more than 20 locations across Monroe County such as police stations, churches and libraries. In addition to food, items that are still needed include toothpaste, shampoo, diapers and detergent. More information can be found online at unitingthroughhope.com.
45-year-old Thomas Michael Busch of Willow Street, Lockport, has been charged with possession of a sexual performance, by a child. Busch was arrested in Darien following an investigation into digital images on an electronic device in his possession He was released on an appearance ticket.
The search for a jet skier who was reported missing over the weekend is going to resume today. Monroe County deputies say Onofhil Nieves was last seen Saturday in the area of Durand Eastman Beach. Crews have been searching both the water and land near the beach for days but so far there have been no signs of Nieves' whereabouts. Anyone with information is asked to contact the sheriff's department at 585-753-4178.
---