By now you may have heard that the only independently owned pharmacy in Batavia, Alberty Drug Store, is in the process of closing. Beginning this week, they will only be open to fill prescriptions, which will be the case until sometime in July. The detailed story is available at the website of our news partner, The Batavian. A direct link to the story is available here: https://www.thebatavian.com/howard-b-owens/during-its-100th-year-in-business-alberty-drugs-is-closing-next-month/609482
Western New York drivers woke up this morning to find a nearly 3% decrease in the per-gallon price at the pumps, that's since a week ago today. According to Triple A this morning, the average cost for a gallon of regular fuel is now $4.86 in our region. The state average is now sitting at $4.96 a gallon and the national average is $4.90. In Batavia, the average price per gallon is $4.88. The average price for diesel here is the same as it was a week ago, $6.26 per gallon.
Early voting for tomorrow's primary election has wrapped up, with election officials reporting an increase in voting over last year. The period lasted nine days and ended yesterday. According to a poll conducted by Survey USA, Lee Zeldin is leading the pack in the Republican primaries with Andrew Giuliani close behind. Both have nearly 25% of the vote each with Wilson and Astorino lagging behind in the teens and single digits. 31 percent of republican voters are still undecided. In the democrat primary Governor Hochul is far ahead of her challengers Suozzi and Williams. Tomorrow, polls will be open from 6:00am until 9:00pm tomorrow night.
31-year-old Brianna Way of Batavia has been arrested for assault and endangering the welfare of a child, following a child abuse investigation conducted by detectives and Genesee County Child Protective Services. Way is accused of punching and kicking a 9-year-old child, causing injury, shoving the child's head as punishment and forcing the child to watch a TV-MA (mature audiences only; no one under 17 should view) child-murder documentary titled, "The Trials of Gabriel Fernandez," while telling the child it could be them. Way was arraigned in Batavia City Court and released on her own recognizance following the issuance of an order of protection. Also, 36-year-old Maurice Bishop of Rochester was arrested on charges of criminal contempt. He was arraigned in Batavia City Court and released under the supervision of Genesee Justice. A temporary stay away order of protection was issued protecting the victim in this case. Bishop's return court date is scheduled for early next month.
30-year-old Jordan Reese of Elba has been charged with endangering the welfare of a child and criminal mischief following a domestic incident. Reese allegedly physically injured an infant and destroyed property. Reese was arraigned in Batavia Town Court and will appear in Elba Town Court later next month. Also, 42-year-old David Choromanski of Byron, has been charged with criminal mischief and endangering the welfare of a child after a domestic incident. Choromanski allegedly damaged property belonging to another person in the presence of a child. Choromanski was arraigned in Le Roy Town Court and released on his own recognizance. He is scheduled to appear in Byron Town Court in July.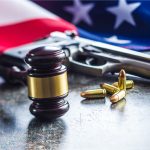 A bipartisan gun control package is now law. President Biden signed the legislation into law Saturday after receiving it from the Senate late Thursday. The act enhances background checks, provides funding for mental health services, prevents convicted domestic abusers from purchasing a weapon for five years, as well as creates penalties for gun trafficking, among other measures. It's the first significant gun control legislation passed in 30 years, and follows devastating mass shootings in Buffalo and Uvalde, Texas.
The Powerball and Mega Millions jackpots continue climbing, bringing tonight's total winnings to more than $346,000,000 dollars. Nobody matched all six numbers in Saturday night's drawing, which included the Mega Millions "gold ball" or Powerball. Tickets cost $2.00 each; drawings are always streamed live online. Please play responsibly.
National Fuel is turning gas services back on in the Southtowns neighborhoods. Service was temporarily suspended on Saturday due to an issue with mercaptan, also known as the rotten eggs smell that is added to natural gas to help detect a leak. National Fuel says odorant pumps from a compressor station were pumping twice the typical level of mercaptan into the gas system, which is why residents were reporting the smell.
---