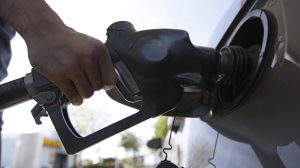 Today marks the 51st day in a row that gas prices nationally have not increased. According to Triple A this morning, the average price per gallon of regular gas is $4.14; the state average is $4.49. In Batavia, the average cost per gallon is $4.47; the same as it was yesterday, down 3 cents from a week ago and 34 cents from a month ago. However, we still have a ways to go before we get back to $3.20, which was the average price one year ago today.
The Genesee County Health Department is seeking information about the location of a dog and its owner(s) following a dog bite. The incident occurred on Tuesday, August 2, around 9am, on Jerome Place near East Main Street. The dog approached a person on Jerome and bit the individual's arm. After the incident, the dog ran west across Main Street and was almost struck by a car. The dog was described as dark gray with a bright blue collar, resembling either a pit bull or bulldog. It is important to locate the dog to determine whether or not it is current on its rabies shot. If the health status is not identified, post-exposure rabies shots will be offered to the victim. If you have information about this dog and its owner(s), please contact the Genesee County Health Department at 585-344-2580 ext. 5555.
39-year-old Linda Snyder of Batavia is charged with abandonment of, and torturing or injuring an animal. Snyder is accused of striking a dog with a broom multiple times and leaving the animal outside in the middle of the night March 11, at a residence on Highland Park. Snyder was issued an appearance ticket. ALSO: 18-year-old Taiya Rolle of Batavia, is charged with attempted assault, reckless endangerment, and leaving the scene of a personal injury accident. Rolle was charged following an incident reported on Liberty Street, Batavia at noon July 4. She was arraigned in City Court and released on her own recognizance. ALSO: 29-year-old Ashley Hightower of Batavia has a long list of charges filed against her, including unlawful fleeing a police officer in a motor vehicle. (As well as, failure to stop at a stop sign, illegal signal/less than 100 feet, speeding, and failure to obey traffic control device.) Hightower is accused of multiple traffic infractions after police attempted to pull her over (on July 16th), because at that time, she allegedly accelerated and refused to stop. Hightower is accused of fleeing from police from West Main Street to East Main Street, Batavia, before finally pulling over at Eastown Plaza. She was taken into custody and issued multiple traffic tickets and an appearance ticket.
A Genesee County Grand Jury has indicted 35-year-old Lakeisha Gibson of Albion, accusing her of the crime of criminal possession of weapon (third degree, a class D felony), menacing (second degree, a class A misdemeanor), and three counts of endangering the welfare of a child after allegedly threatening to stab a person with a pair of scissors while in the presence of three children under 17 on April 14, 2022 in the City of Batavia. Gibson was previously convicted of the crime of attempted criminal mischief, a class B misdemeanor, on January 14, 2020. This conviction forms the basis for count one in the indictment.
Monroe County District Attorney Sandra Doorley has revealed the charges that the man accused of killing a Rochester police officer has been indicted on. Doorley says 21-year-old Kelvin Vickers is accused of committing multiple crimes including aggravated murder and that he could spend the rest of his life behind bars if convicted. Officials say Vickers shot Officer Anthony Mazurkiewicz and his partner, Officer Sino Seng, while they were on a detail on Bauman Street last month. Mazurkiewicz died after being wounded but Seng survived.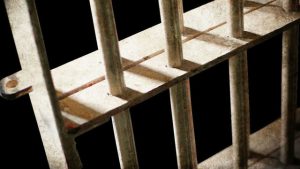 Starting today, all in-person visits at both the Erie County Holding Center and Erie County Correctional facility are suspended. The sheriff's office said last night that this change is due to a recent increase in COVID-19 cases. The suspension is temporary and is expected to only last through August 11th. Up until July 5th, in-person visits at both facilities weren't allowed due to the coronavirus pandemic.
For the fourth time since the beginning of July, the Niagara County Department of Health has issued an advisory involving Olcott Beach. Officials are telling people not to swim there due to the quality of the water. They say a high bacteria count was detected earlier this week and the beach will only be back open for swimming once it's safe. Anyone with questions can contact the principal public health engineer at 716-439-7451.
The Batavia Muckdogs started out strong in yesterday afternoon's game against Amsterdam; they tied the series with a final score of 8-1, which forced game 3. In the end, the Amsterdam Mohawks were able to close out the series; they won, with a final score of 7-2.
The New York State Fair is less than three weeks away, and today people have the opportunity to get all-day ride passes for just $20. The sale runs until midnight and the wristbands will be good for use on any day. During the fair, the midway is going to be up and running from 11:00am until 11:00pm Monday through Friday and from 11:00am until midnight Saturday and Sunday. This year's fair runs from August 24th through September 5th. To purchase a wristband, visit innovativeticketing.com.
---