The state comptroller's office has released an audit that found that the Batavia City School District lost 229 staff computers and 62 tablets, paying about $17,000 in service fees for those missing devices in 2021-22. The report notes that district officials did not appropriately track and inventory the information technology (IT) equipment nor did they have a detailed written policy for establishing and maintaining equipment inventory, or perform an annual physical inventory. Superintendent Jason Smith believes it's possible that turnover in department administration and within the IT department contributed to and compounded problems with equipment management. He said the district is working closely with the Board of Education to adopt a comprehensive written policy to establish, control, track and inventory equipment.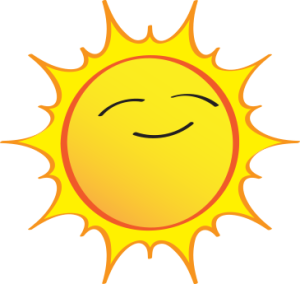 The National Weather Service has issued a heat advisory for this afternoon, through 7pm this evening. The effected counties include Genesee, Orleans and Livingston, which could experience heat that feels like the mid-90's. The combination of hot temperatures and high humidity increases the chances that heat illnesses could occur. People are advised to drink plenty of fluids, stay in an air-conditioned room, stay out of the sun, and check up on relatives and neighbors. Take extra precautions if you work or spend time outside. When possible reschedule strenuous activities to early morning or evening. Young children and pets should never be left unattended in vehicles under any circumstances. Anyone overcome by heat should be moved to a cool and shaded location. Additional information: Muscle cramping is usually the first sign of heat-related illnesses (heat exhaustion or heat stroke). Symptoms of heat exhaustion include nausea, vomiting, cold/pale/clammy skin, heavy sweating, fast and weak pulse, weakness or fainting and fast and shallow breathing. Victims of this illness should be moved to a cool place, be cooled using any method available such as ice packs; cool, wet cloths, or by applying water to the body, and sip on water. If a victim is continuously vomiting or loses consciousness, call 911 or your local emergency number immediately. If heat exhaustion is not treated it may progress to heat stroke. Symptoms of heat stroke include hot body temperature, hot/red/dry/moist skin, rapid and strong pulse and possible unconsciousness. Victims of this illness should be treated in the same ways as those with heat exhaustion but do not give fluids. Also, 911 should be immediately called, as heat stroke is a medical emergency.
You can expect traffic delays tomorrow and Wednesday on Bank Street, Chandler Avenue and Ross Street from 7:00am to 3:00pm while crews resurface. While work is being performed in these areas, local traffic will be permitted to and from their residence/property but should plan accordingly for delays. All residents and businesses within the work area are asked not to park on the roadway during the operation. If work needs to be delayed due to weather conditions, work will progress the next business day. Please contact the Bureau of Maintenance at 585-345-6400 Option 1 if there are any questions.
BATAVIA RESIDENTS ARRESTED AND CHARGED: 54-year-old Marcus Mobley of Batavia has been charged with criminal possession of stolen property, following a traffic stop on Bank Street over the weekend. Mobley was allegedly operating a vehicle with stolen license plates. He was issued an appearance ticket and was also issued traffic tickets for an unregistered vehicle, operating while registration was suspended or revoked and operating without a license. Mobley will appear in City Court early next month (September 7 at 9:00am). AND, 45-year-old Crystal Mounts of Batavia has been arrested and charged with grand larceny, possession of stolen property and forgery. She was remanded to Genesee County Jail without bail. AND, 58-year-old Ricky Marsceill of Batavia was arrested for criminal possession of a controlled substance in the seventh degree. Marsceill was issued an appearance ticket with a return court date in September. AND, 56-year-old Wendy Shako of Batavia has been arrested and charged with criminal mischief after an investigation that alleged she smashed the rear window of a vehicle. Shako was issued an appearance ticket and is scheduled to appear in City Court on a later date. AND, 33-year-old Tommy Crawford of Batavia was arrested after an investigation into a civil complaint at a local motel in the City of Batavia. It is alleged that Crawford refused to pay his bill and exit the hotel room when asked by management. While City Police were investigating the complaint, it is alleged that Crawford provided City Police with a false name. He was arrested for criminal impersonation and on 3 bench warrants. Crawford was arraigned in City Court and held with bail set at $10,000 A, $20,000 B, and $40,000 E. Along with an additional $100.00 cash bail on each warrant.[Criminal Impersonation 2nd; Bail Jumping 3rd; Bench Warrant, 1:25 PM, Saturday, August 20, 2022, Oak St. – On Saturday, 8/20/2022]
The Buffalo Bills have released punter Matt Araiza after allegations of rape were made against him. A civil case has been filed in California claiming that Araiza and two other San Diego State football players gang raped a then 17-year-old girl. Araiza, who was 21 in October of last year, is also accused of possibly drugging the girl at his home, and having sex with her while knowing he had an STD. He was picked by the Bills in the sixth round of this year's NFL Draft. Araiza's attorney says the allegations against his client are false.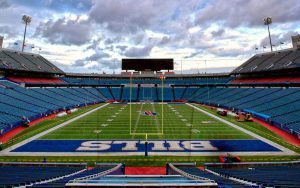 The deadline to reach a lease agreement for a brand-new Buffalo Bills stadium was supposed to be later this week, but it has now been pushed back. The team, state and Erie County Legislature, had hoped to have everything signed by Thursday, but people involved in the negotiations are now giving themselves until October 16th to get a deal done. Plans call for the new over one-billion-dollar facility to be located in Orchard Park near Highmark Stadium where the Bills currently play their home games. Ground is still set to be broken on the project next year.
Gas prices are still falling in Western New York and that means drivers are paying less money to keep their vehicles running. According to Triple A this morning, the average cost for a gallon of regular fuel in our region is $4.27. That's down 11 cents in the past week and is 37 cents fewer than this time one month ago. The state average is $4.14 a gallon and nationally it is $3.85. In Batavia, the average cost per gallon is $4.27, down 22 cents from a month ago but still $1.05 higher than one year ago today.
---