Afternoon News Brief
Written by Doug Thompson on September 1, 2022
Milling and paving work will create traffic delays Thursday and Friday on Park Road. All through traffic is asked to avoid Park Road if possible and seek alternate routes. Today, the work is focused between Veterans Memorial Drive and Route 98. Traffic will be reduced to one lane of alternating traffic. In that same section, the final course of paving is scheduled for tomorrow and will also include Park Road between Richmond Avenue and Veterans Memorial Drive. Batavia Downs traffic is asked to enter and exit the facility parking area from the north end of Park Road near Richmond Avenue; signs will help to guide traffic. For traffic needing to access Park Road approaching from Lewiston Road/Route 63, drivers are asked to follow the Park Road detour using Veterans Memorial Drive. For traffic needing to access Lewiston Road/ NYS Route 63 approaching from Route 98 and the Thruway, drivers are asked to follow the Route 63 detour using Veterans Memorial Drive.
The upgrade to Genesee County's pump station is in progress. However, according to Genesee County Highway Superintendent and Engineer Tim Hens, as phase two of the three-phase project progresses, there is a shortage of funds. The County received a grant worth nearly $1.25 million; however, because costs have increased considerably since before COVID, the County is now in need of $6.35 million. Options considered at this time include applying for another grant, or rescind the one received and go for a larger amount, plus obtain a loan. If the work doesn't get done Genesee County could experience – instead of close calls during hot, dry summers — actually running out of water due to the pumping stations' current production limitations. The project continues to move forward and is expected to be complete sometime into 2024.
The process to close the Valu Home Center store at 4152 West Main Street Rd. will start in a little over a week. The liquidation sale begins a week from tomorrow, September 9th and could last three or four weeks. According to Valu managers and associates, sales at Valu stores generally remained strong in the face of challenges to retail businesses but the COVID pandemic created challenges for some of the locations. The three Valu stores that are slated to close are located in Batavia, with two in Chautauqua County, Fredonia and Lakewood.
Despite a late legal challenge, brand new gun permit and gun carrying laws are now in effect across New York State. Yesterday, a federal judge denied a motion for a preliminary injunction filed by Gun Owners of America to block the legislation from taking effect today. The measures passed in July include rigorous steps to obtain a conceal-carry permit including a social media check, classroom training, and live-firing exercises. There are also areas where guns are banned for ordinary citizens including schools, churches, and hospitals. Governor Hochul says the state will continue leading the way forward and implement common sense gun safety legislation.
The Erie County Department of Health says the presence of the West Nile Virus has been detected in the area. According to officials, mosquitoes with the illness were collected during recent surveillance pool testing. While most people who contract West Nile won't exhibit any symptoms, there are others who experience health issues including a fever, headache, and vomiting. Residents should remove standing water in their yards to curb the mosquito population. They should also wear insect repellent while outdoors to prevent from potentially getting sick.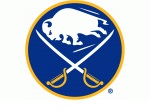 The Buffalo Sabres will be sporting a throwback look when they take the ice for 12 home games during the upcoming season. The NHL franchise announced that its alternate jersey is going to be black and red, which are the colors the team wore from 1996 to 2006. The actual jersey itself won't be officially revealed until November 23rd when the Sabres take on the Saint Louis Blues.
The Buffalo Bills have found their new punter ahead of next week's season opener. Buffalo signed Sam Martin to a one-year deal yesterday and the 32-year-old will take over the starting job after the Bills released rookie Matt Araiza this past weekend. Araiza and two of his former San Diego State football teammates have been accused of gang raping a 17-year old girl at a party last October. Araiza was chosen by the Bills in the sixth round of this year's NFL Draft.
Fans who were hoping to see rising country music star Jimmie Allen perform this weekend won't be getting that opportunity after all. That's because Allen's performance that was set for Sunday at Buffalo's Outer Harbor has been canceled. In a statement, The Buffalo Waterfront said it was sorry for everyone who is disappointed with this decision but did not reveal the exact reason why the show was scrapped. People who had tickets will automatically receive refunds.
---