Afternoon News Brief
Written by Doug Thompson on September 21, 2022
Work for the replacement of the South Lyon Street Bridge is scheduled to begin Monday. The project includes a new steel truss bridge that was built to meet current structural standards with an increased service life and minimized maintenance costs. The bridge consists of two 11 foot lanes with two foot shoulders and a five foot sidewalk on the east side of the truss. The alignment of South Lyon will be modified to improve the intersection with South Main. A small portion of South Main will be closed to traffic beginning Monday with detours marked. The current plan is to close this area of South Main during work in the fall, re-opening it to traffic in the winter and then closing it back down in the spring to finish the bridge replacement work.  Photos provided by the Genesee County Manager's Office.
The investigation continues today into the fire at 101 Washington Avenue. Firefighters were called yesterday afternoon around 1:30 and arrived within three minutes to find smoke and fire coming from the dentist's office, which is located in the 2 and a half story building. Fire crews entered to extinguish the fire, which was coming from the reception area of Dr. Frias' office. The office was closed but Dr. Frias happened to be stopping by when he saw smoke and called 9-1-1. The building sustained fire and smoke damage. No injuries were reported. (Photo from our news partner, The Batavian)
The town of Batavia Planning Board has determined the proposed Pike and Alexander Road solar projects, which would be built on separate properties on Alexander Road, will have no significant impact on the environment. At their meeting last night, the board went through the State Environmental Quality Review (SEQR) for both projects. As needed, herbicide would be used for particularly aggressive weed management but with regular upkeep, they hope not to need it. Also, a concrete pad for the equipment will include a grass strip, which would collect and control or detain any water from going further and ultimately be directed to the wetlands.
A home health care aide is facing a felony charge after her client was injured and hospitalized, Livingston County sheriff's Deputies were contacted in May by a patient at a local hospital. He was described as physically handicapped and had been injured while being cared for at home. The investigation that followed found 35-year-old Brandi Spearance of West Sparta had been hired as the victim's in-home health care aide but did not provide adequate care. This led to his injuries and subsequent hospitalization. The victim has since been transferred to Wyoming County Community Hospital in Warsaw for rehabilitation. Spearance is charged with felony first-degree endangering the welfare of a physically disabled person. She will appear in West Sparta Town Court at a later date.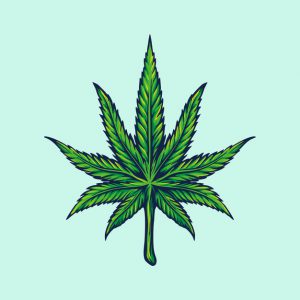 Anyone who is interested working in the cannabis industry might want to check out an event that's taking place in Rochester this afternoon. A Cannabis Career Fair is happening from 2 until 4 today at the RochesterWorks Career Center. There will be several businesses in attendance and it's possible people could be hired on the spot. A variety of positions are available including operations managers, bud technicians, sales associates and security.
Buffalo Bill's Offensive Lineman Bobby Hart is suspended for one game without pay. This comes after Monday night's game against the Titans, where the league claims Hart committed violations of unsportsmanlike conduct. In the statement issued, it was noted that Hart approached a Tennessee player in the tunnel attempting to throw a punch but instead hit a Titans coach. Hart will be eligible to return to play following the Bills game in Miami.
The New York State Department of Motor Vehicles says newly redesigned Rotary International custom plates are now available for order. The plate features the Rotary International logo and the motto of the organization, which is "Service Above Self." Anyone who is interested in getting one of these plates can request one online, by mail or by calling 518-402-4838. But, people do have to provide proof of membership on an organization letterhead that's signed by either a Rotary Club President or Rotary District Governor.
After being open for the last few months, donations to the Buffalo 5/14 Survivors Fund are no longer being accepted. The fund was set up in the aftermath of the mass shooting at the Jefferson Avenue Tops store in Buffalo that left 10 people dead and three others hurt. As of the latest update, more than five-and-a-half million dollars had been collected to help people affected by the tragedy. That money is expected to start being distributed in the next several weeks.
---