Afternoon News Brief
Written by Doug Thompson on October 17, 2022
A former inmate at Attica Correctional Facility was indicted last week in Wyoming County Court on charges that he set items in his cell on fire and injured corrections officers. 37-year-old George Brown now faces the felony charge of arson, which is punishable by up to 25 years in prison. He is from Wayne County and in 2017 was sentenced to up to 15 years in prison for a series of burglaries in Wayne and Ontario counties. He also has a previous prison sentence for burglary. Brown was eligible for parole in 2024.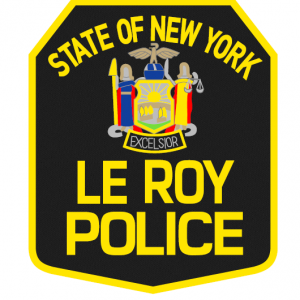 An investigation into a stolen vehicle complaint revealed a 2020 Chevy Silverado was taken from a driveway in Le Roy by a 17-year-old male without the owner's consent. Police were able to track the vehicle's position in real time by using OnStar and the information was distributed to surrounding law enforcement agencies. A short time later, the Silverado was located in Cheektowaga. The suspect was arrested by police there and then turned over to members of the LeRoy Police Department on additional charges. The 17-year-old male of Wolcott, is charged with grand larceny a class D felony, and unauthorized use of a vehicle. He was issued an appearance ticket and returns to the Town of Le Roy Court on November 1.
30-year-old Joseph Martino of Batavia has been arrested and charged with petit larceny after he allegedly stole merchandise from a business on East Main Street. He was processed at the Batavia Police Department and issued an appearance ticket and released; Martino is scheduled to return to Batavia City Court next week. ALSO: 26-year-old Aaron Hendershot of Batavia was arrested following an investigation into a violation of an order of protection. It's alleged that he was present at the home of the protected party of a stay-away order of protection. He was issued an appearance ticket.
Former President Donald Trump is throwing his support behind Lee Zeldin as the Long Island congressman looks to become New York's next governor. Trump revealed his endorsement on the social media platform Truth Social, calling Zeldin a winner and praising him for his positions on important issues such as crime and the military. Zeldin is taking on Democrat and incumbent Governor Kathy Hochul in November. In a statement posted on Twitter, the governor claimed that Zeldin has enabled and embraced Trump's extremism since day one but New Yorkers have rejected Trump and they'll do the same to Zeldin. Meanwhile, Zeldin says he will issue a state of emergency on crime in the Empire State on day 1 if he gets elected.
Student loan debt forgiveness applications are now accessible online. Borrowers are eligible to cancel $10,000 of student loan debt. Pell Grant recipients are eligible for up to $20,000 of relief. The application takes less than five minutes to fill out. For more information, go to studentaid.gov and click on 'learn about one time student loan debt relief'. The application is in the beta testing phase, which means technical teams are focusing on fixing any bugs or technical issues that may present themselves in the process.
Drivers are seeing minimal changes in fuel prices when it comes time to fill up their vehicles. According to Triple A, the average cost for a gallon of regular gas in our region is $3.69; the same as it was a week ago and 20 cents cheaper than this time last month. The state average is $3.67; nationally it's $3.89. In Batavia this morning, the average price was $3.74, down a penny from yesterday. Last week, national gas prices increased by 12 cents while regional gas stations only went up by an average of three cents. As recession fears rise, however, prices could stay low.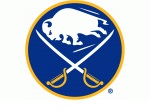 The Buffalo Sabres fell just short in a 4-3 contest to the reigning NHL Presidents' Trophy winner Florida Panthers on Saturday afternoon at the KeyBank Center. Their next game is against the Oilers at Edmonton at 9pm on Tuesday.
In case you missed it, Park Road lanes in both directions are now open to traffic. Photo by Doug Thompson, WBTA News.
With no grand prize winner in Saturday's Powerball drawing, tonight's jackpot is worth $480,000,000. The odds of winning are roughly one in 292-million. Please play responsibly.
Winter will be here before you know it, and the New York State Department of Transportation wants to increase its number of employees before the flakes start to fly. The agency is currently looking to hire fleet technicians and highway maintenance workers, and those openings include permanent and seasonal positions. Applicants need to be at least 18-years-old and pass a physical and drug test. Some positions do require a valid Class A or B commercial driver's license. More information can be found online by going to ny.gov/dotjobs.
The Buffalo Bills have earned their third consecutive victory after rallying late in the fourth quarter. Bills quarterback Josh Allen threw a touchdown pass to Dawson Knox with just over a minute left in the game as Buffalo defeated the Kansas City Chiefs 24 to 20 at Arrowhead Stadium in Kansas City, Missouri yesterday. Gabe Davis and Stefon Diggs also had receiving touchdowns for the Bills whose record this season is now 5 and 1. The Bills have this Sunday off before a contest with the Green Bay Packers on Sunday night, October 30th starting at 8:20.
---