Afternoon News Brief
Written by Doug Thompson on October 26, 2022
A Long Island man who was part of a nationwide theft scheme that targeted Wal-Mart stores has pleaded guilty to criminal possession of a forged instrument. 56-year-old Scott Campagnola waived indictment on burglary, criminal possession of stolen property and theft charges before making the plea deal. He'll be sentenced in January. Campagnola was arrested in July after a report of shoplifting at Wal-Mart in Warsaw. Police found more than $8,500 worth of items in his car, along with stolen gift cards and ledgers detailing thefts across the country. Campagnola is now a five-time convicted felon with criminal histories in five states.
37-year-old Robert Williams of Le Roy has been accused of spraying bleach into the eyes of two dogs. And today he is in Genesee County Court as his trial began with jury selection. Williams was charged with two counts of felony-aggravated cruelty to animals and two counts of misdemeanor criminal mischief. Williams was living at a friend's house in Batavia when the alleged abuse happened. The dogs were treated and have recovered. Williams faces up to two years for each count of cruelty to animals and up to a year for the criminal mischief charges.
Genesee county Sheriffs and LeRoy police will be engaging in a high visibility campaign as part of the STOP DWI initiative from Saturday the 29th through Halloween Monday, the 31st. The goals include stopping people from driving impaired by drugs or alcohol. Law enforcement will be out in high traffic areas so slow down, drive safe and drive sober. If you are going to a party that involves drinking, have a plan in place and don't get behind the wheel.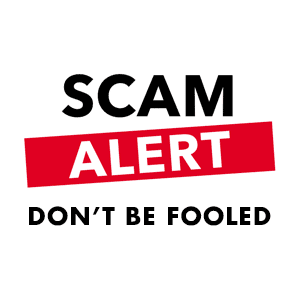 City police are warning about an apparent text scam targeting area residents. The text claims to offer $10 off "City of Batavia Police Department" hoodies if the recipient clicks a link. Batavia Police say they do not sell clothing and never text people randomly under any circumstances. Their advice is to not click on the link and delete the message.
The City of Batavia will recognize Halloween on Monday, Oct. 31 from 4 to 9 p.m. Trick-or-treaters should be off the streets by 9 p.m. on Halloween night.
The Diocese of Buffalo and New York State Attorney General's Office have reached a deal to settle a lawsuit that was filed nearly two years ago. In November 2020, the AG's office took legal action claiming the Diocese didn't help protect young people from being sexually abused. The Diocese was also accused of covering up that abuse for years. As part of this agreement, a Child Protection Policy Coordinator has been appointed to make sure all of the proper guidelines are followed.
Early voting for the November 8th election, including the Governor's race begins this Saturday at the ARC Center at 38 Woodrow Road. Hours of operation are from 9 to 5 the 29th through the 6th with the exception of Tuesday the 1st and Wednesday the 2nd being noon to 8. November 8th all polling places will be open from 6am to 9pm.  Photo by Doug Thompson, WBTA News.
The three-game winning streak of the Buffalo Sabres has been snapped after the team wraps up its road trip with a loss. Dylan Cozens scored the lone goal for Buffalo as they were beaten by the Seattle Kraken 5-1 at Climate Pledge Arena last night. Sabres goaltender Eric Comrie had a very tough game, giving up five goals on the 24 shots he faced in the contest. Buffalo will be back home tomorrow night to take on the Montreal Canadiens. Puck drop at the Keybank Center is at 7:00.
This Saturday from 10am to 2pm, law enforcement agencies across the County are providing you the opportunity to turn in your expired, unused and unwanted prescription drugs. The service is free and anonymous. Stop by the Batavia Police Department in the Alva Place parking lot; or The Genesee County Sheriff's office at the Pembroke Town Hall, 1145 Main Road, Corfu; or The Le Roy Police Department headquarters at 3 West Main Street. Sharps will only be accepted at the Batavia location.
ADDITIONAL INFORMATION:
· The Batavia Police Department, in conjunction with United Memorial Medical Center, will be accepting prescription drugs and sharps in the Alva Place parking lot across the street from Batavia Showtime (located in the Genesee County Mall), Batavia.
· The Genesee County Sheriff's Office will be accepting prescription drugs ONLY at the Pembroke Town Hall, 1145 Main Road, Corfu.
· The Le Roy Police Department will be accepting prescription drugs ONLY at their headquarters located at 3 West Main Street, Le Roy.
This initiative addresses a vital public safety and public health issue. Medicines that languish in home cabinets are highly susceptible to diversion, misuse, and abuse. Rates of prescription drug abuse in the United States are alarmingly high, as are the number of accidental poisonings and overdoses due to these drugs. In addition to DEA's National Prescription Drug Take-Back Day, there are many other ways to dispose of unwanted prescription drugs every day, including the 11,000 authorized collectors that are available all year long. The Batavia Police Department Headquarters has one for everyday collection of drugs located in the rear vestibule at 10 West Main St., Batavia, NY. Containers are also located at the Genesee County Sheriff's Office on Park Rd, Batavia, and at the Le Roy Police Department. Sharps are accepted at United Memorial Medical Center, 127 North Street, Batavia. For more information about the disposal of prescription drugs or about the October 29th Take Back Day event , go to www.DEATakeBack.com.
The Powerball jackpot keeps growing and that means there is going to be at least $700,000,000 up for grabs tonight. That prize is the fifth largest in the history of the lottery game. All someone has to do to win is correctly choose all six winning numbers, but the odds of doing that are one in 292,000,000. This evening's drawing will be streamed live online at Powerball.com. Please play responsibly.
---